When choosing a serum based on your skin's needs, what do you tend to gravitate toward? Brightening for pigmentation, anti-aging for dry and mature skin, or anti-inflammatory for acne? Finding that Holy Grail product, or even one that lives up to its claims on a shelf of hundreds can be quite intimidating. Do I choose an oil based or water based serum? How long should I wait before seeing a result? How and when do I apply my serum? These are all questions I receive from clients on a weekly basis. This article will break down all your serum questions and may just have you using them in a whole new way!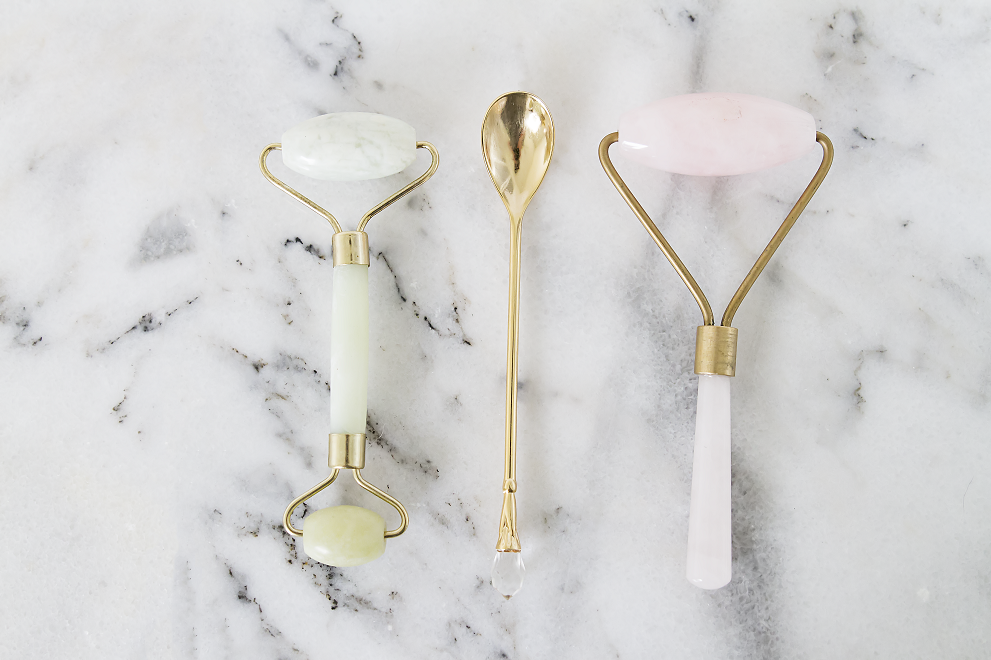 Serums are used after cleansing and toning, but before using your choice of a moisturizer. I like to apply mine right after I tone, leaving my skin slightly damp. Morning and night, I add 2 to 3 drops into my palm or one pump, and pat it into my skin. The patting motion helps the product seamlessly seep in. For a deeper product application use a facial roller with upward motions. Avoid rubbing your palms together when applying as this wastes the product. Oil based serums leave you with an instant glow, and you are likely to use less product when applied properly. Water based serums have a lighter gel like texture and absorb quicker into the skin for active ingredients to go to work!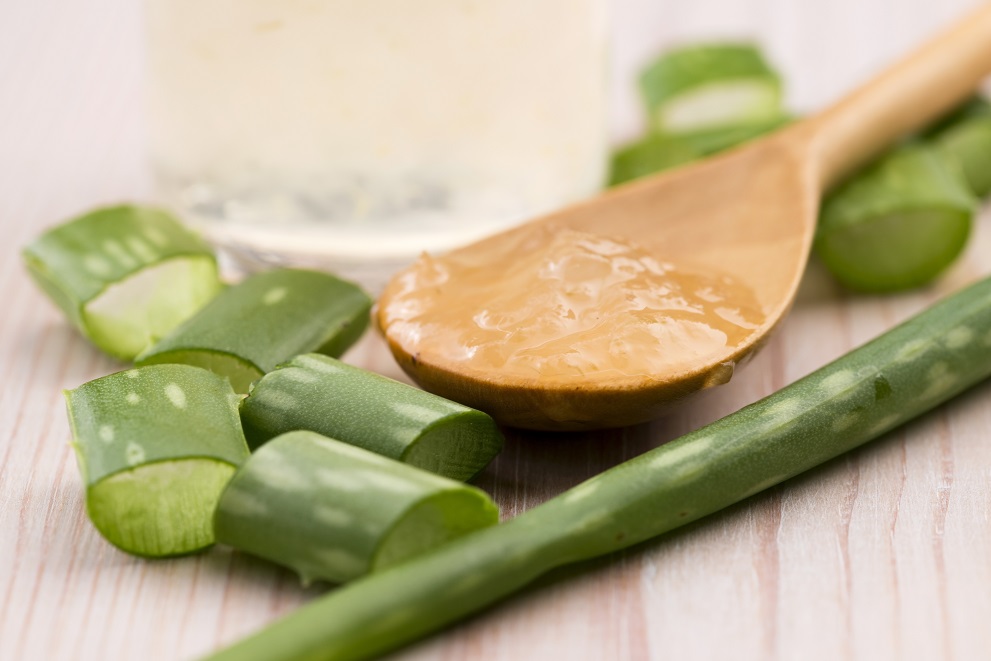 Water based serums usually contain a base of H2O or aloe. These products are targeted for high amounts of vitamin c or hyaluronic acid. Both ingredients are water soluble, meaning it can pass through the skins barrier with ease. When looking for a water based serum, aloe is the best choice of first ingredient as it is more hydrating then a simple water base. Also be sure to keep an eye on the active ingredient list. The lower it is on the package the less active your serum will be. Vitamin C can also be listed as L-ascorbic acid, Magnesium Ascorbyl Phosphate, or Sodium Ascorbyl Phosphate. I would recommend using this type of serum during the day if it's for hydration and brightening purposes. If you are trying to treat lines or acne with a higher concentration of ingredients, save this for the night time. It's true your skin is repairing all day, but at night it doesn't have to fight against the elements which may degrade the product's effectiveness.
Try a water based serum with salicylic or lactic acid to zap those zits and help with post acne marks. If you suffer from pigmentation from the sun or acne, try a serum with a high content of licorice root extract, vitamin c, glycolic, or a botanical based brighter like white peony. Many products on the market have claims to reverse every freckle and sun spot on your face. While they may help lighten, the real reverser is a microdermabrasion treatment or a spa grade facial peel. Since you have just removed a layer or two of skin, your serum may even start to work better! The ingredients can penetrate deeper without dead skin cells or clogged pores getting in the way.
Skin Tip! At the end of your skin care ritual use an SPF to ensure proper protection from the sun. You don't want to apply all those skin loving ingredients without a shield. Think of it like a handsome knight for ageless skin. Bet you won't forget it now!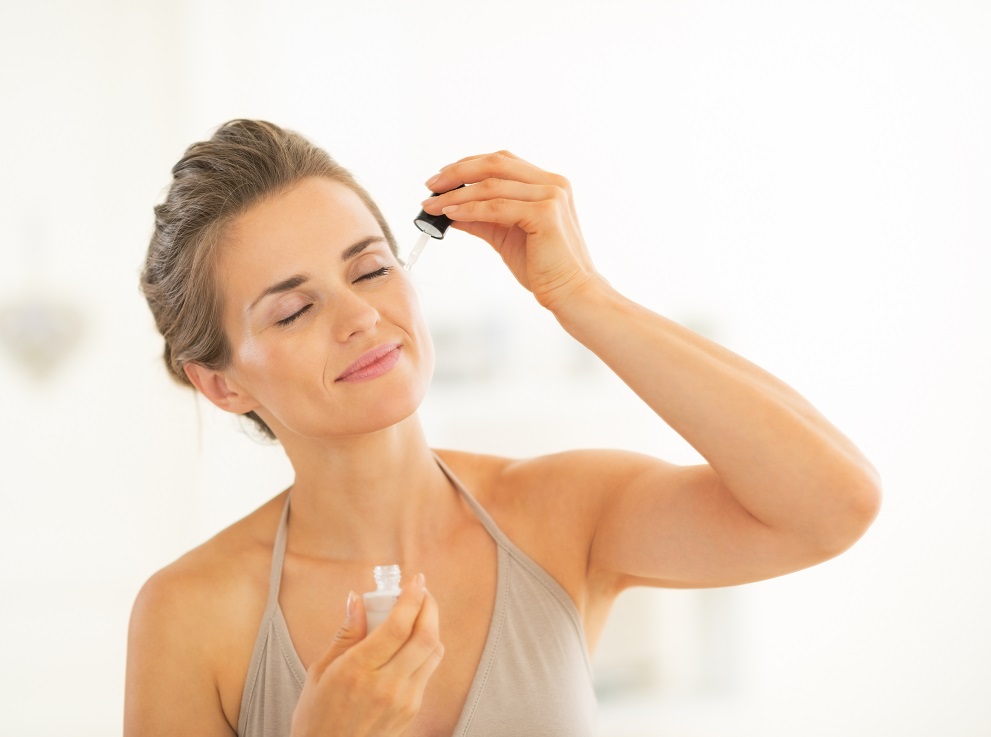 Oil based serums often contain a base of argan, jojoba, or avocado oil. These oils protect your skin's barrier from pollution, UV damage, and dry environments. They can contain essential oils, superfoods, and a variety of botanicals. This product can be used either day or night depending on when your skin needs more moisture. If you tend to be on the dry side or have dry patches, using this type of serum both day and night may be best. If you want a more luminous look add a couple drops to your moisturizer or foundation to ensure glowing skin that lasts all day!
Oil based serums can be great for all skin types prone to acne and oil. Don't be afraid to mix oils with oily or acne prone skin. A lot of clients with oily skin say, "I have oily skin and I dislike the feeling of it on my skin so why would I add more?" This isn't a battle of oils vs. oils. It's a cocktail for balance! By combatting your overproduction of oil with oils that contain a non-comedogenic (non-clogging) rating, you can create harmony of happy skin.
Meet argan oil, your new best friend! With a comedogenic rating of zero, argan oil is less likely to cause breakouts, extra oil production, or irritation. You can add this oil with ease and open yourself up to a whole new world of products! My two personal favorite serums in the Argan Republic collection are Youth Elixir and Blue Serenity. The youth elixir smells like a botanical garden. It has left my skin petal soft, glowing, and the happiest it has ever been. I use this in the morning to ensure hydration, glow, and free radical protection. The Blue Serenity Serum is perfect for that time of month when pesky breakouts arise as well as post extractions. It instantly soothes my skin and the anti-inflammatory properties are great for those with eczema or dermatitis. When paired with the Blue Serenity Balm at night, my ritual is complete.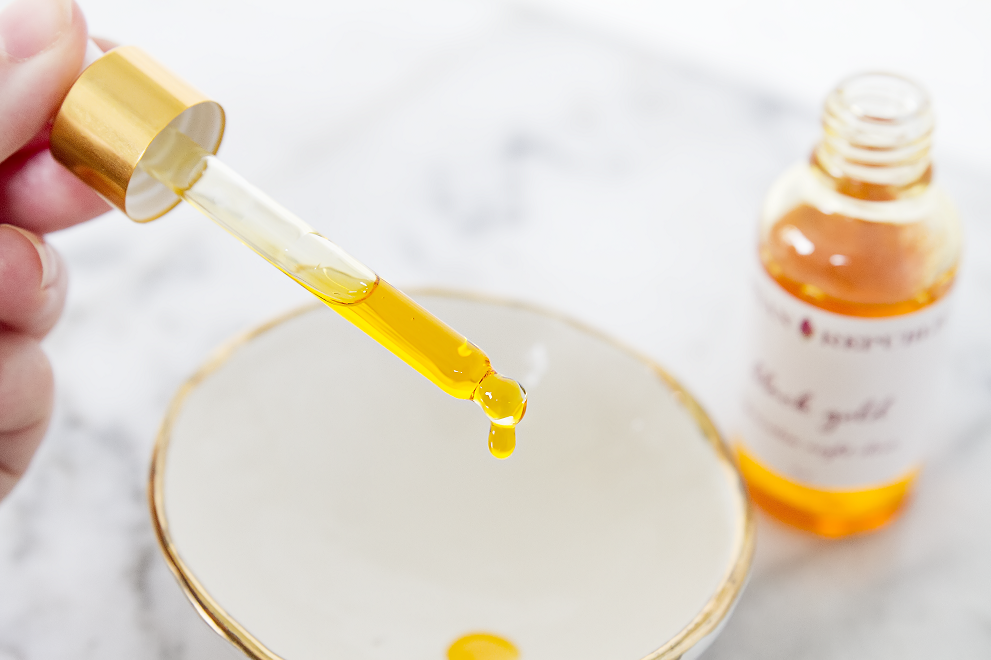 If you are looking to increase hydration levels, reduce fine lines, and restore radiance, then an anti-aging serum is just the ticket. Look for nourishing ingredients like hyaluronic acid to increase hydration levels, evening primrose oil to help improve circulation, or glycolic to exfoliate and target fine lines and wrinkles. When introducing new products into your skin care ritual, it can take time to see results. The skin turns over every 4 to 6 weeks, varying slightly. Be sure to give yourself at least this amount of time, and even up to 3 to 6 months to see a clear result.
Skin tip! When using an acid in your skin care regimen, be sure to double up on moisture. Acids can really dry out your skin. If it's too drying, try every other day, or even just a couple times a week.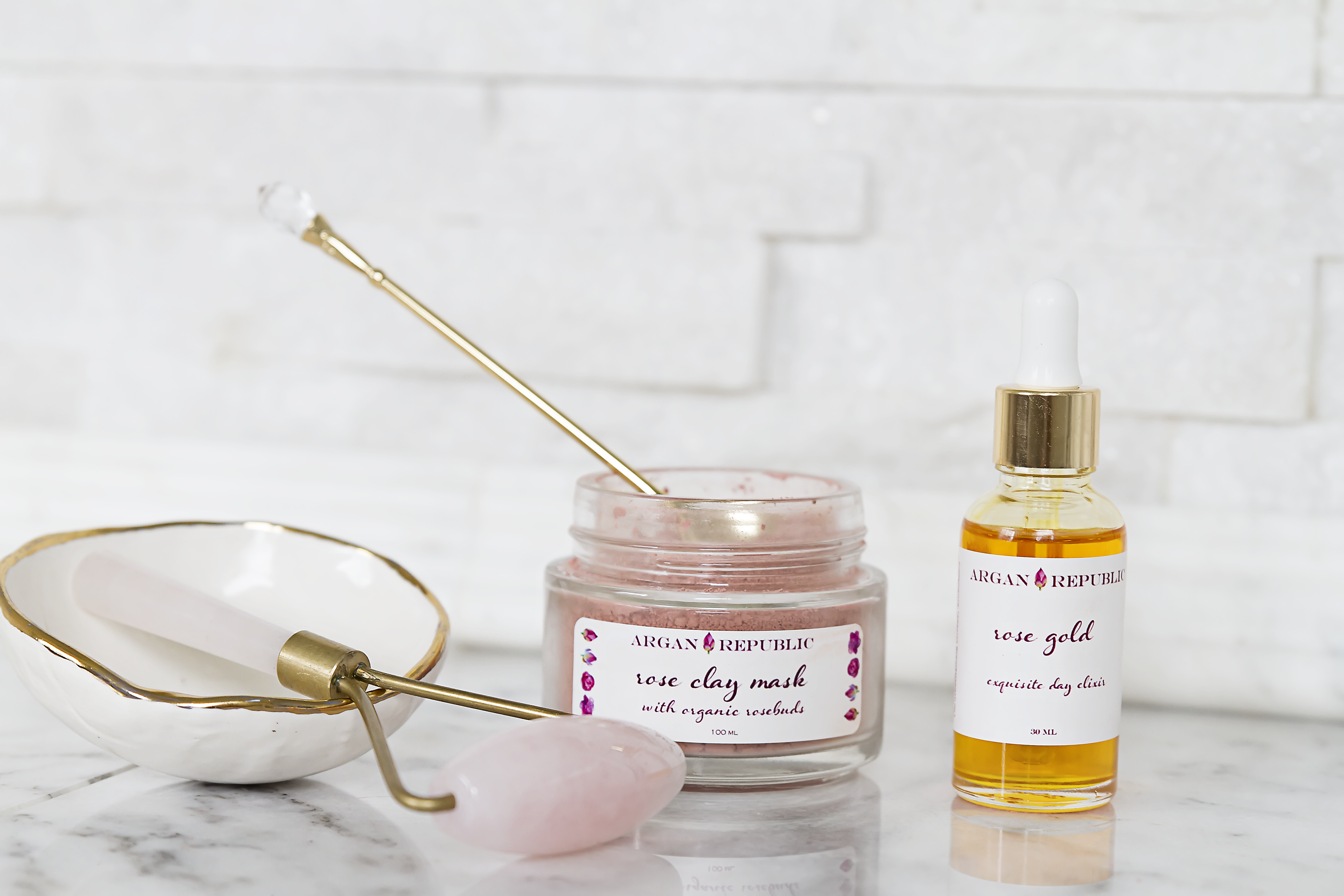 Another great way to use serums is in clay based masks. Adding a drop or two creates a whole new texture, and adds benefits to your mask. To use, add half the amount of water you normally would, two drops of your oil based serum, mix, and apply a velvety like texture to your skin. This will also cause your mask to dry at a slower rate giving you more time to absorb ingredients. It is also a great option for those who tend to be on the dryer skin spectrum.
Warning! Not all serums are created equal. You have to beware of false claims, advertising ploys, and even fake before and after photos. Don't believe everything you see, especially in the skincare and cosmetics industry. That's why educating yourself on ingredients is so important. There are many great resources available to find out if a product has a potentially hazardous ingredient. Check out our latest article here, to see a list of resources from respected organizations and beloved beauty bloggers who carefully hand select products you can trust!
To this day I am still finding what works for my skin. Skin care can be a game of trial and error! Some ingredients can make you breakout, sensitive, or may simply not be effective. Always patch test your skin before trying a new product. When introducing a new product like a serum don't use many, if any new products at the same time. Allow space so you can see how your skin is reacting to a specific product. Less is more and if you want to start simple try an argan oil based serum with few ingredients. Snap a selfie every week to see how your skin is improving or adjusting to the product. A before and after photo can really help determine if its love or just lust!
Wishing you a flower filled spring,
Gabrielle
Gabrielle Barry is a licensed holistic massage therapist and esthetician - she's also the founder of Interpret Beauty
_______________________________________________________________________________________________
Argan Republic cannot be held responsible for any actions made, implied or expressed by anyone as a result of this guidance.
The above statements have not been evaluated by the FDA. They are in no way intended to heal, prevent or treat any illness. Please consult your doctor if you are seeking medical advice.
_______________________________________________________________________________________________