THIS PAGE VIEWS BEST ON DESKTOP DEVICES
ARTISAN | HOLISTIC | DEEP GREEN | PLANT-BASED MEDICINAL | CRUELTY-FREE | MICRO-BATCH | SLOW CRAFTED | SOLAR-POWERED | WOMAN TO WOMAN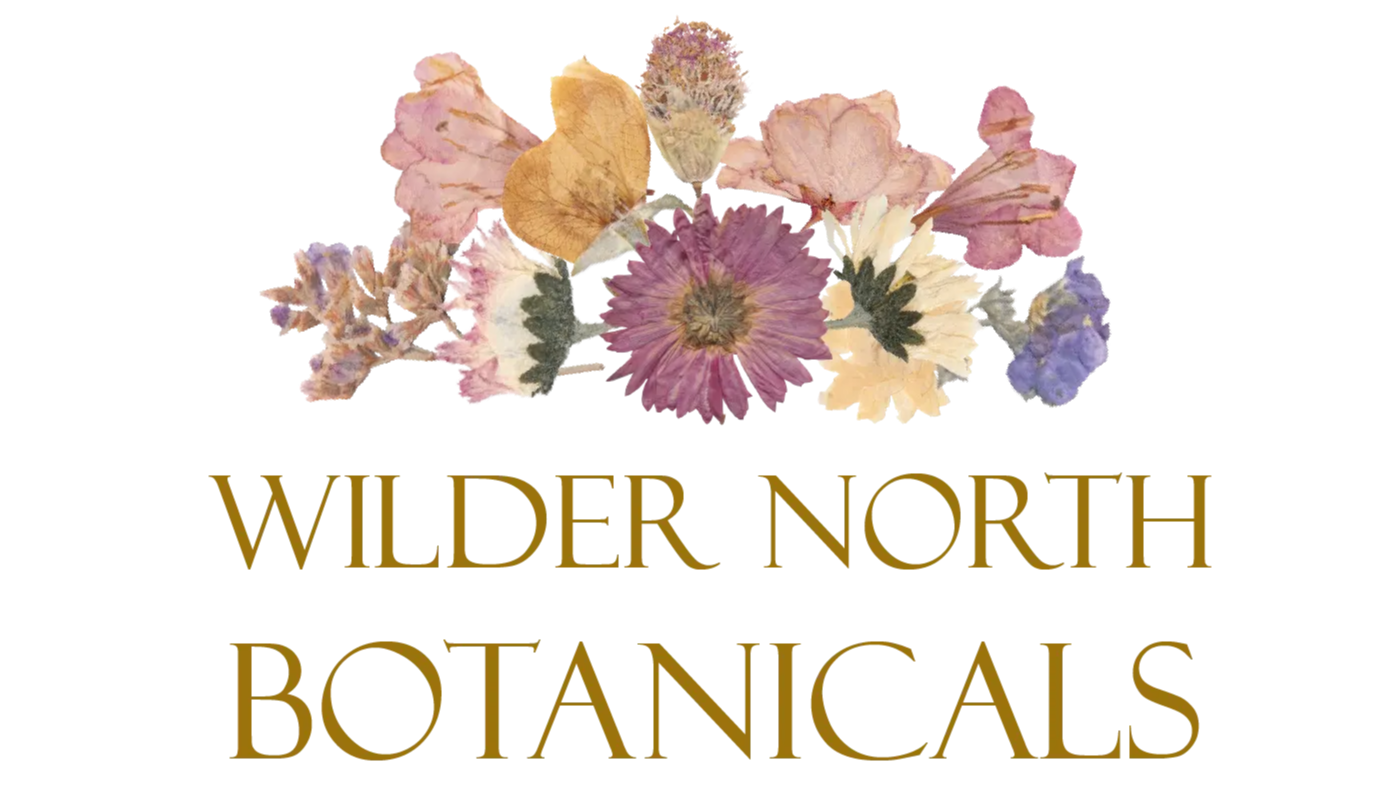 WHOLESALE FOR HOLISTIC ESTHETICIANS

WE ARE NO LONGER TAKING APPLICATIONS FOR 2023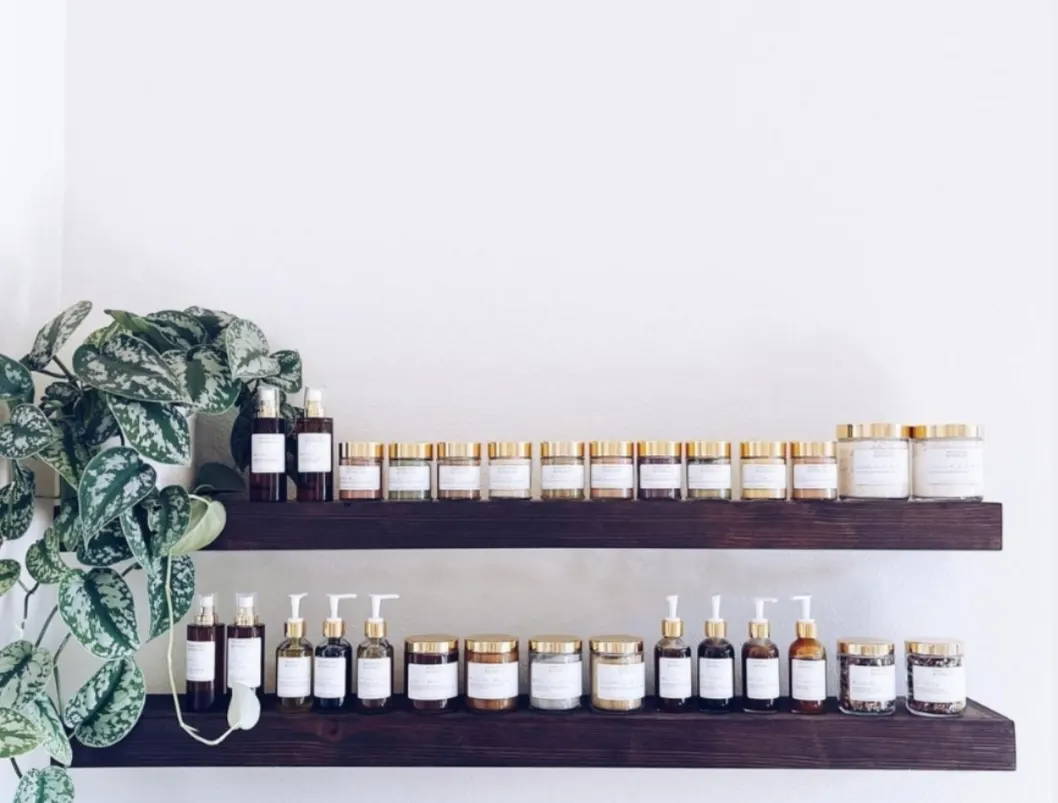 "What I love about having an apothecary product line is having every ingredient I need for your skin right at my fingertips. Most product lines come with premixed formulations, which is fine, but there's a lack of customization. What I've found working with these lines is I do the same thing on every client, which didn't make much sense to me since everyone has their own unique needs. But the options were limited. Now I can chose out of 22 apothecary items which formulation is going to be best for you!"
- Jen, Love & Esthetics
WILDER NORTH BOTANICALS IS A DEEP GREEN COLLECTION OF SKIN CARE
Created for estheticians and customers SEEKING THE MOST NATURAL AND HOLISTIC SKIN REMEDIES. we don't use highly processed ingredients or performance enhancing addatives.
We source bio-regionally whenever possible. Many of our whole plant ingredients are grown throughout New England, including our own micro-garden here in Nottingham, NH.
We have prepared the 2023 menu by taking extra care to listen to our partners, who have gracefully delved into our deep green waters. These women have embraced the plants and tapped into their intuition, taking the path less traveled - hand blending treatments on the spot, painstakingly purifying, and cleaning up the aftermath of a truly plant-based facial. These women take the scenic route because they know each client is seeking the most divine experience, going far beyond skin care. They know that only the offer of Nature + Touch can transport us from our chaotic state into a parasympathetic state that we so desperately need.
Topical skin care should never be considered a bandaid or a magic wand, it's a method to support and promote skin's health. The benefits of our products are best achieved when combined with a healthy lifestyle. We know you understand that, you live for the holistic approach, and that's why we want to partner with you. Holistic Skin Care is all about our bio-individuality. What holistically formulated topical products do, is support our unique, individual, biological makeup, promoting the wellness of our systems & functions. We think of holistic skin care as a tool to reach peak performance. It's all about individuality and the plants.
We are one of the few Holistic Skin Care Line to offer the stellar combination of deep green Holistic Retail Products, Backbar Sizes, Full Apothecary Style Collection and Professional Beauty Tools.

Our products are hand crafted in micro-batches with high vibrational ingredients. The intrinsic energy of the sun, soil and rain which gave bloom to each precious plant, the bees and butterflies whom pollinated, the loving hands of those whom harvested the leaves, fruit and blooms, the intention of past generations whom plucked these plants to heal loved ones, my own respect and thoughtfulness for ingredients that are truly nourishing enough to treat your skin. These ingredients have a vibration that no synthetic ingredient could dream of, and will amplify the health of your skin when used thoughtfully and safely.

As a Woman to Woman brand, we love developing relationships and working with you to customize your offerings. You'll always communicate directly with me, Marissa... as I am the sole founder, operator and formulator at Wilder North Botancals. I touch every bottle, pack every box, and answer every message.
Thank you for understanding that we are a micro-business and work to serve you faithfully, intentionally, and methodically.
Naturally Yours
Marissa Masterson, Founder
WHAT WE OFFER:
available in any combination to suit your specific needs

+ PROFESSIONAL APOTHECARY-style BACKBAR
+ RETAIL PRODUCTS FOR YOUR CUSTOMERS
+ BACKBAR SIZES OF OUR RETAIL PRODUCTS
+ GUA SHA TOOLS & CUPPING SETS
Benefits to You:
+ Elevate your services and client experience with high vibrational deep green products
+ Truly Customize your treatments to each individual's skin needs using hand crafted holistic ingredients
+ Access to our full Apothecary menu of 52-products, allowing you to craft bespoke treatments in studio. An opening apothecary package order, which includes handbook and live educational session with Holistic Esthetician, Shannon Anderson.
+ Unlimited Earning potential with our retail offerings.
+ Zip Code Protection - you will be the only Wilder North partner in your area, we are sure to space our estheticians so that you are not in competition with any other practitioners who are "actively" using Wilder North. Offered exclusively to those who maintain both backbar & retail re-ordering. Full stockist exclusivity policy provided upon approval.
+ A listing on our website as a holistic professional and stockist
+ Sponsorship and exposure to our 27,000+ member community (we love sharing what you do)
+ Ability to purchase professional size products for your backbar at a wholesale price
+ Ability to stock your retail space with Wilder North products for your clients to take home - with low minimums.
+ Wholesale Access to our Rare Originally Designed Gua Sha Tools
+ A beautiful and fulfilling partnership with a Female Entrepreneur like yourself.
ARE YOU A GOOD FIT?
We are not accepting applications from stores or boutiques at this time. We WILL accept applications from independant holistic estheticians and practices/small spas of "3 or less" skin care practioners.
USA & CANADA ONLY
Our Requirements:
+ Be a "Licensed Massage Therapist", "Licensed Independent Holistic Esthetician" OR "Licensed Esthetician with a strong desire to transition to/integrate with holistic skin care." (We don't exclude new or conventional estheticians but you must have a strong dedication to skin health and established philosophy. We are firm on this). You must be Licensed.
+ Consider if you are ready to go "all-in" with an apothecary style backbar and/or truly natural treatments. Again, the Apothecary is not required, just an option.
+ Hold Experience and Education in holistic skin care & holistic modalities(facial massage, cupping, gua sha, vodder, reflexology ect) OR be currently enrolled in holistic courses with a desire to continue education. A strong desire to learn holistic skin care practices will also be accepted.
+ Work and reside within the United States or Canada. Currently not open to further International professionals.
+ Be Primarily focused on SKIN, rather than waxing, lashes or other aesthetics. Focus on Massage is also acceptable.
+ Have an active or blooming client book made up of women who would benefit from and appreciate our products.
+ Positive Client Reviews online
+ Value the philosophy of Intuitive Skin Care and Holistic Lifestyle
+ Have a Passion for plant-based ingredients
+ Be super comfortable using your intuition to craft bespoke treatments using our ingredient collection.
+ Have the need + ability to restock bi-monthly or at a minimum, Quarterly.
+ Have tried and tested our products.
GLOWING REVIEWS FROM PROS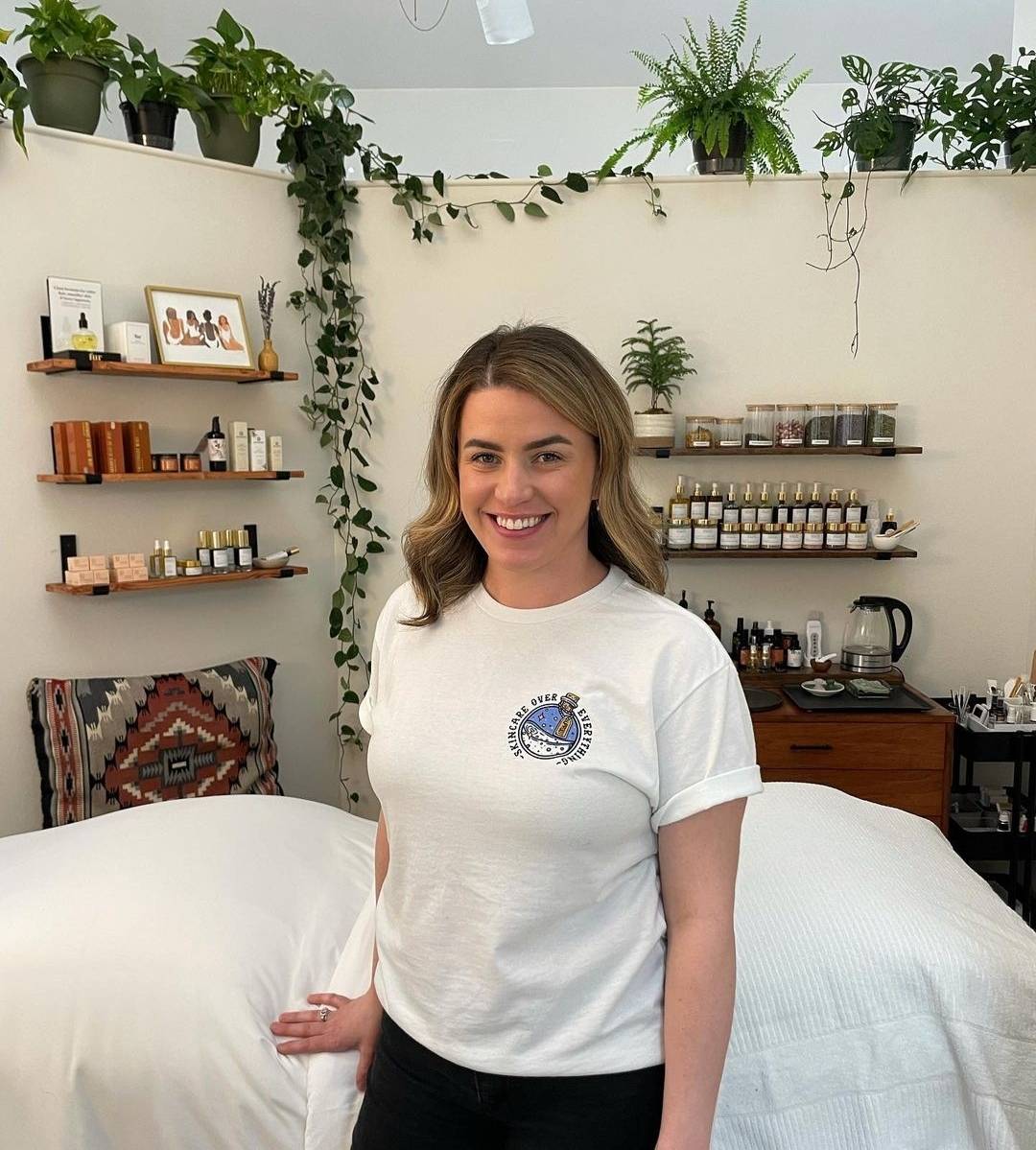 "I have been a licensed esthetician since 2010 and have used and worked with dozens of professional skincare lines. I left the industry for a couple of years and when deciding to come back, I knew that I wanted to create my own space--something very special and unique.
I found out about Wilder North and their new pro Apothecary Package through another Esthetician and decided to try-out their products and learn more about their philosophy. I instantly fell in love with the pure ingredients used, how naturally beautiful they smelled and how they felt on my skin. Naturally, I decided to go forward with ordering the Pro Apothecary Package. When my package arrived, I felt like a kid at Christmas! I can tell that Marissa put so much love, attention and intention into creating the apothecary line. Everything arrived as expected, and was beautifully packaged.
As a new business owner in a new city and state, Wilder North's Apothecary Backbar has been the focus of my studio. When clients come in, they are instantly drawn to the beautiful packaging and curious about my custom treatments. Oftentimes when I am custom blending their face mask, I see them peeking over, watching me mix everything together. I have been told by clients and professionals alike that what I am offering is something truly unique and special-- especially in the city that I am in, and that it makes me stand out amongst other estheticians.
The training and manual included really helped give me a solid foundation and guideline to product pairing and mixology. Now that I am 2-months into using the apothecary backbar, I feel so confident in using my knowledge and skillset to intuitively mix together a truly custom blended skin treatment for my clients. I have been so amazed at the noticeable difference in my client's skin after, even after just an hour-long facial treatment. I do not regret purchasing this package, and 100% recommend to other holistic estheticians, or estheticians who are wanting to offer more customized skin treatments."
About our Apothecary Educator
Shannon Anderson is an Esthetician who believes in aging gracefully. It is not about fighting signs of aging, but honoring our bodies with what we eat, avoiding toxins wherever possible, and giving our skin the supplemental nourishment that only organic, unrefined, luxuriously natural skincare and skin treatments can provide.
Glow Skin Care believes in the highest quality of personal skin care. Each ingredient is pure, every product made by hand, in very small batches to ensure peak quality. Cruelty-free, organic and sustainably sourced, only natural preservation methods are employed.
Shannon has been trained in multiple techniques such as Gua Sha, Dr. Vodder Manual Lymphatic Drainage, Connective Tissue Massage, Thia Herbal Poultice, Facial Cupping, Dien Chen Zone Facial Reflexology and Advanced Facial Massage. All these techniques are unique, effective and focus on putting you in a relaxed state.
Shannon is also experienced with Laurel Skin Care and Botnia Backbar, as well as many other holistic skin care lines.
ORDER COMITTMENTS:
Opening Order Minimum: $500 (may consist of Packages, Backbar, Apothecary Package or Retail)
Re-order Minimum: $250
Apothecary Opening Minimum: Opening order of our Compelte Apothecary 52-piece Package, details & pricing provided after approval. Ordering the package gives you access to re-order a la carte. Some practitioners choose to start with our regular backbar and retail before investing in the Apothecary Package.
Re-ordering Frequency: Bi-monthly or at a minimum, Quarterly in order to remain on our active list of partners and maintain stockist exclusivity (you will be the only Wilder North practitioner in your region)
PLEASE TRY OUR PRODUCTS BEFORE APPLYING
Are we right for you? You won't know unless you sample some of our hero products :)