When the leaves start changing color and the crisp air prompts us to pull out our favorite pair of boots, it's pumpkin time. It's everyone's favorite autumn obsession, from pumpkin spice lattes to pumpkin candles, we just can't get enough. I admit without shame that I am no different, especially since Autumn is my very favorite time of year. I feel compelled to formulate a special pumpkin skin treat but it's not without skin-loving purpose. Pumpkin is amazing for you inside and out. Find out why!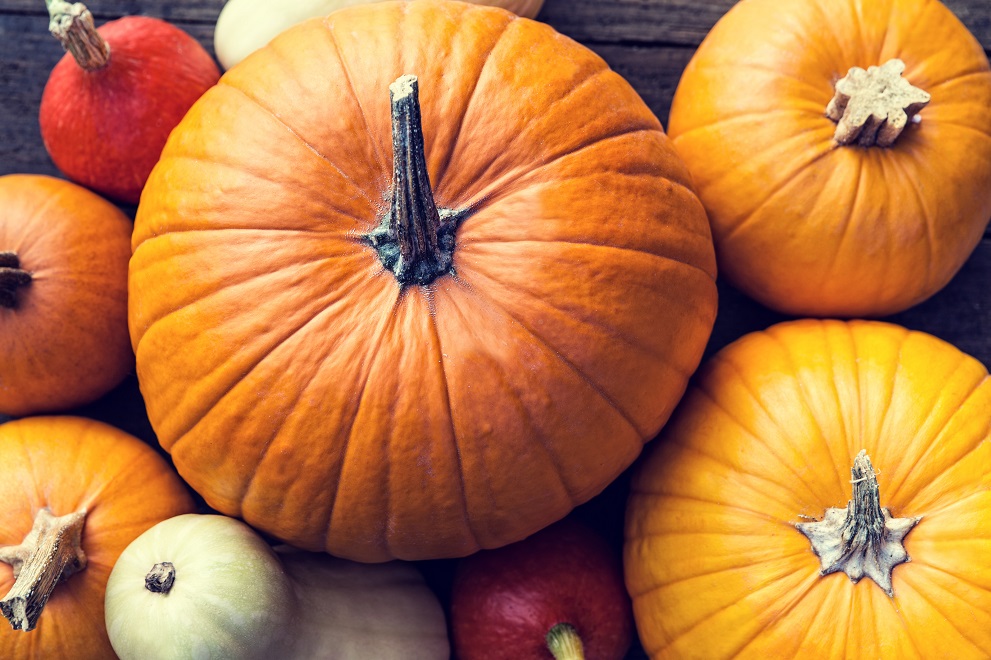 Internal Body Benefits:
Pumpkin is packed with vitamin A, it has more than double the recommended daily dose. Vitamin A is essential to skin health and will keep you looking young. Vitamin A also helps boost your body's immune system, helps fight viruses and infections.
Pumpkin is known to help regulate blood sugar.
Pumpkin seeds are high in magnesium which helps build bones, enables nerves to function, and is essential to the production of energy from food. It also helps support the immune system and keeps heart rhythm steady.
Pumpkin is rich in Beta carotene which helps protect your skin from the sun's UV rays that can cause premature aging. Beta-carotene has also been linked to lowering some types of cancer.
Rich in Fiber - fiber slows digestion, keeping you feeling fuller longer but it's also super low-calorie, win-win!
Pumpkin seeds are high in protein and omega-3 and omega-6 fatty acids that protect your heart and manage your weight.
Pumpkin seeds are packed with anti-oxidants that prevent free-radicals that can cause premature aging.
Pumpkin seeds contain tryptophan which is a feel-good chemical. Tryptophan increases serotonin levels which play a huge roll in sleep, mood, appetite and learning. It can also reduce anxiety and improve memory. It's a happy chemical - grab another slice of pumpkin pie!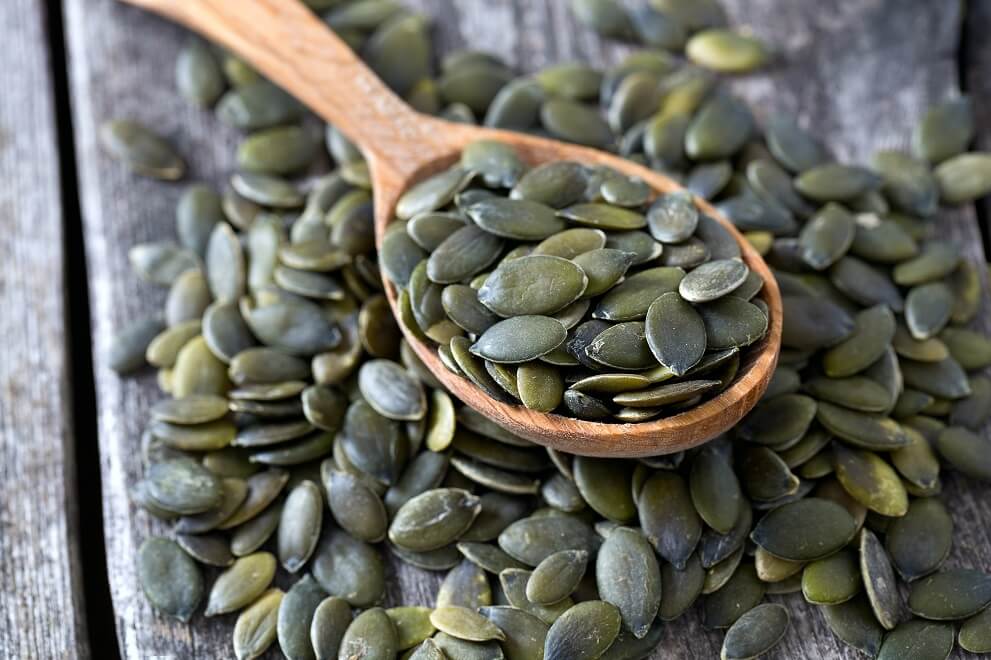 Topical Skin Benefits:
Pumpkin Seed Oil - Pumpkin seed oil is packed with vitamins and nutrients for a wealth of beauty benefits. Zinc and vitamin C promote collagen production and fight acne. It's also a potent source of vitamin E which works against free-radicals which cause premature aging. Pumpkin seed is loaded with essential fatty acids that help to balance skin moisture without leaving an oil slick. This oil naturally exfoliates skin cells to reveal fresh, new skin. The anti-inflammatory properties of this oil soothe and protect skin from irritating conditions like eczema and allergies.
Pumpkin Fruit is a rich source of gently exfoliating enzymes, antioxidants, beta carotene, and other vitamins and minerals beneficial for skin health. It's packed with Alpha Hydroxy Acids that promote cell renewal which brighten and smooth skin. Vitamins A and C soften and smooth while boosting collagen production. Pumpkin removes skin pigmentation, evens skin tone and brightens dull complexion.
Mask with the benefits of both pumpkin seed oil and pumpkin fruit with the Argan Republic Pumpkin Vanilla Facial this fall!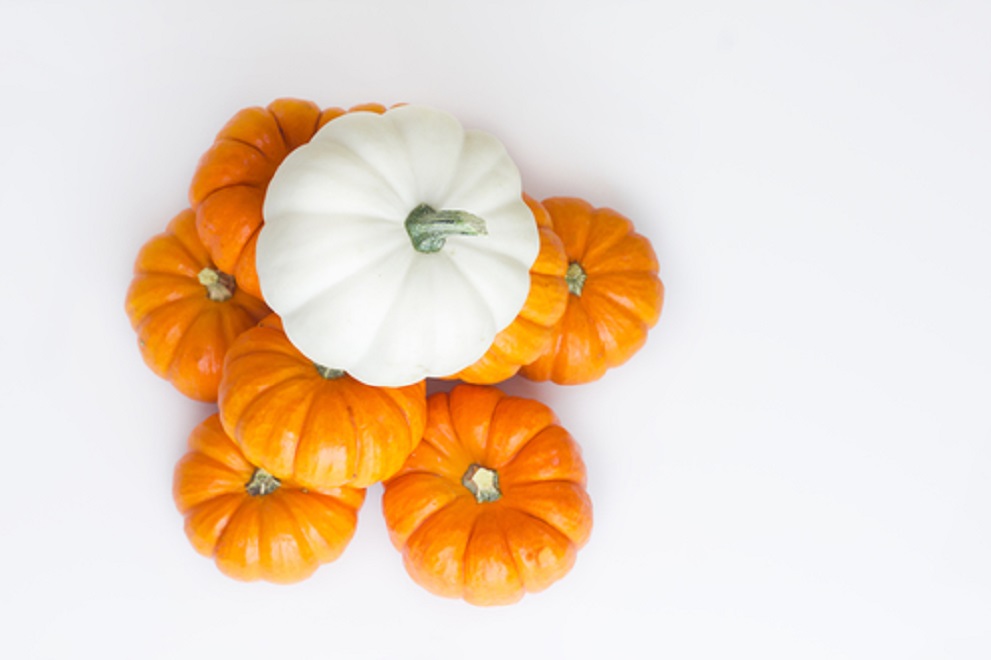 Also try one of the fantastic, healthy pumpkin recipes below to receive the benefits of pumpkin from the inside!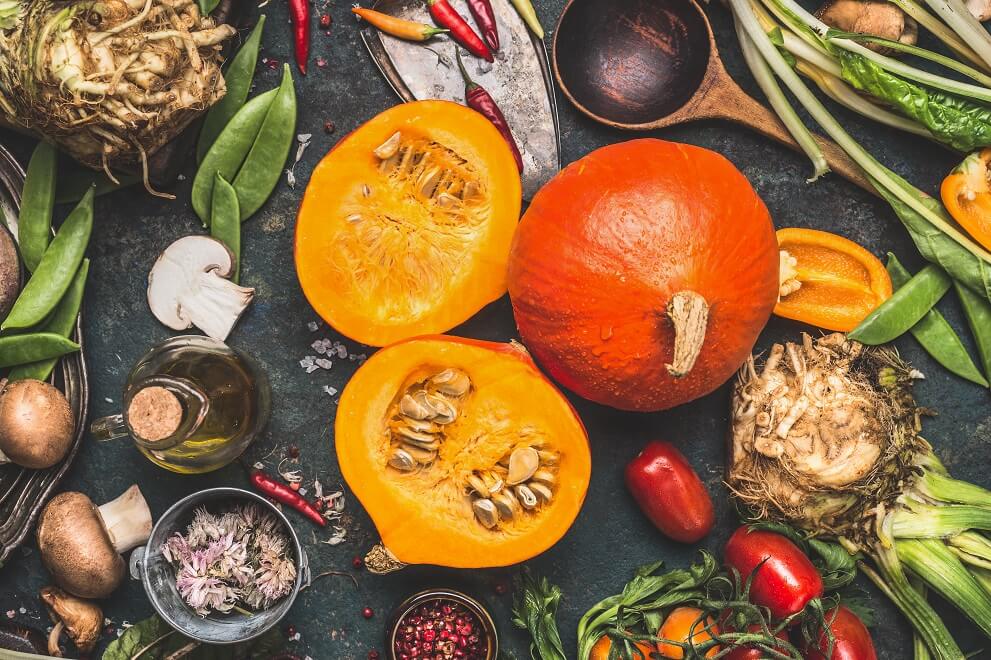 SMOKED PUMPKIN CHILI

Ingredients
1 medium to large cooking onion, chopped

3 large cloves of garlic, chopped

1 tablespoon olive oil

2 cans (or one large can) of dark kidney beans, drained and rinsed.

1 can of low-sodium corn kernels, drained and rinsed

1 large (28 ounce) can whole peeled tomatoes, keep the juice

1 can pumpkin puree

1 cup vegetable broth (or beer of choice)

1 tablespoon smoked paprika (or regular)

1 teaspoon black pepper

1/2 to 1 teaspoon salt

10 to 15 sage leaves (optional)
Directions
In a large saucepan, heat the olive oil over medium-high heat and add the onions and garlic. Cook until onions are tender.

Pour in the pumpkin puree and vegetable broth (or beer). Mix. Pour in the can of whole tomatoes (with the juice). Mix again.

Then add the kidney beans and corn kernels. Season with the paprika, black pepper, and salt.

Bring mixture to a boil, stirring occasionally. You'll want to use a spatula or mixing spoon to crush the whole tomatoes a bit. Keep them chunky, but try to crush each one a couple times to distribute evenly.

Then lower the heat to a simmer and cover. Cook for 45 minutes. Again, stir occasionally.

Add in the sage leaves (I rubbed mine a bit with my fingers to get the flavor out before dropping into the pot). Cook at a low simmer for another 15 minutes.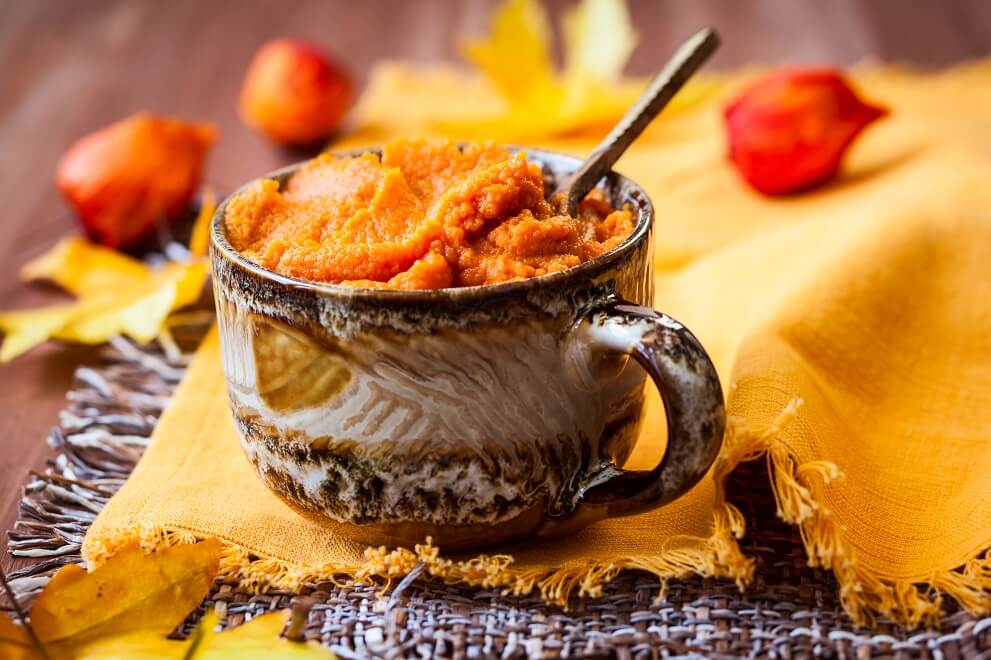 Ingredients
2 cups unsalted, roasted almonds

⅔ cup canned pumpkin

1 Tablespoon chia seeds (optional)

1 teaspoon cinnamon

1 teaspoon pumpkin pie spice

1 teaspoon maple syrup

¼ teaspoon sea salt

10 drops liquid stevia (I used vanilla)
Directions
Place almonds in a large food processor and process until they turn into almond butter, turning off the processor and scraping down the sides of the bowl as needed. This will take between 12-15 minutes.

Add remaining ingredients and process until smooth, another 5 minutes or so. If you want the butter to be even smoother, you can add a little oil. I didn't think this was necessary.

Place pumpkin almond butter into a storage container and store in the fridge for up to one week.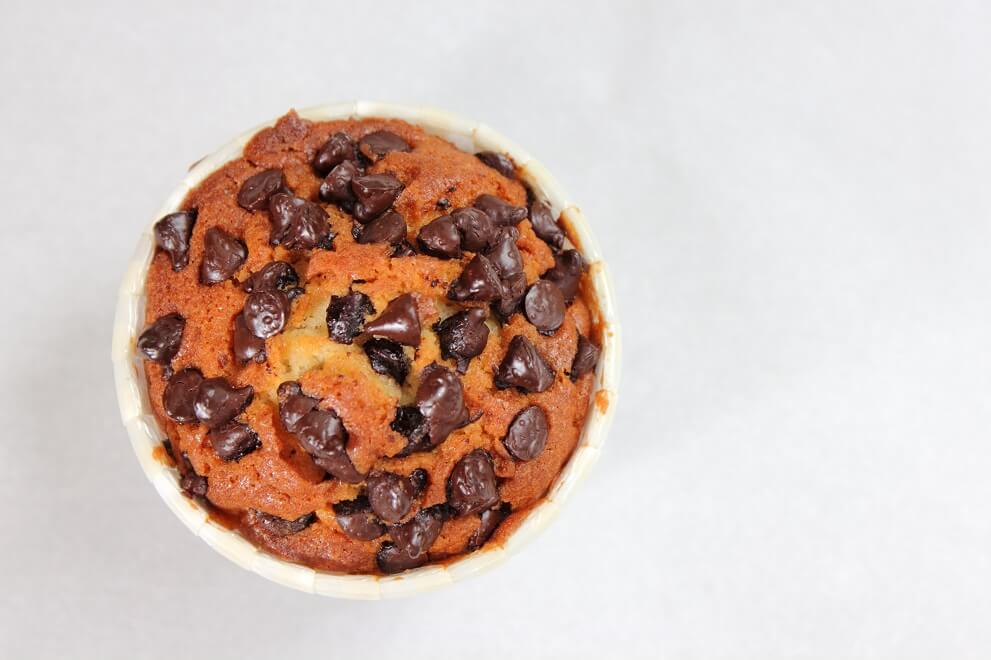 PUMPKIN CHOCOLATE CHIP MUFFINS
Ingredients
1 1/2 cups whole-wheat flour
1 1/2 cups old-fashioned oats
3/4 cup brown sugar
1 teaspoon baking powder
1/2 teaspoon baking soda
1 teaspoon cinnamon
1/2 teaspoon ground ginger
1/4 teaspoon allspice
1/4 teaspoon ground nutmeg
1 1/2 cups canned pumpkin
3 tablespoons canola oil
1/4 cup low-fat milk
One large egg
One large egg white
1/2 cup dark chocolate chips (optional)
1/2 cup chopped walnuts (optional)
Directions
Preheat oven to 375ºF, and line muffin tin with cupcake wrappers.

Whisk dry ingredients and spices together in a large bowl.

Add pumpkin, oil, milk, egg, and egg white to a medium-size bowl, and mix thoroughly. Add wet ingredients to dry ingredients, and mix well. Stir in chocolate chips and walnuts.

Fill muffin tins evenly, and bake for 15 to 18 minutes.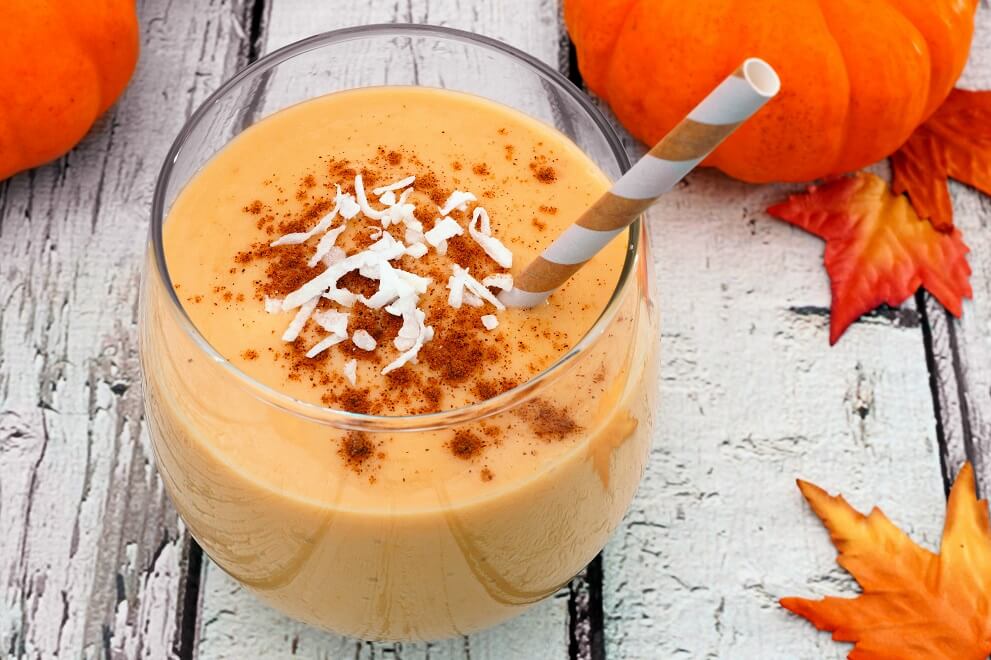 PUMPKIN BANANA SPINACH SMOOTHIE
Ingredients
1 ice cream scoop of organic pumpkin puree (approximately 1/2 cup)
2 small- to medium-sized organic bananas (approx 3/4 cup mashed)
1 big handful of organic spinach
1 to 2 dates (based on how sweet you'd like it)
1/2 cup unsweetened vanilla or plain almond milk
1 dash nutmeg
1 dash cinnamon
1 to 2 handfuls of ice
Directions
Place pumpkin, bananas, spinach, date(s), unsweetened almond milk, nutmeg, and cinnamon in a blender.

Blend on medium speed for about 30 seconds.

Add ice and finish blending.
Makes one 16-ounce drink.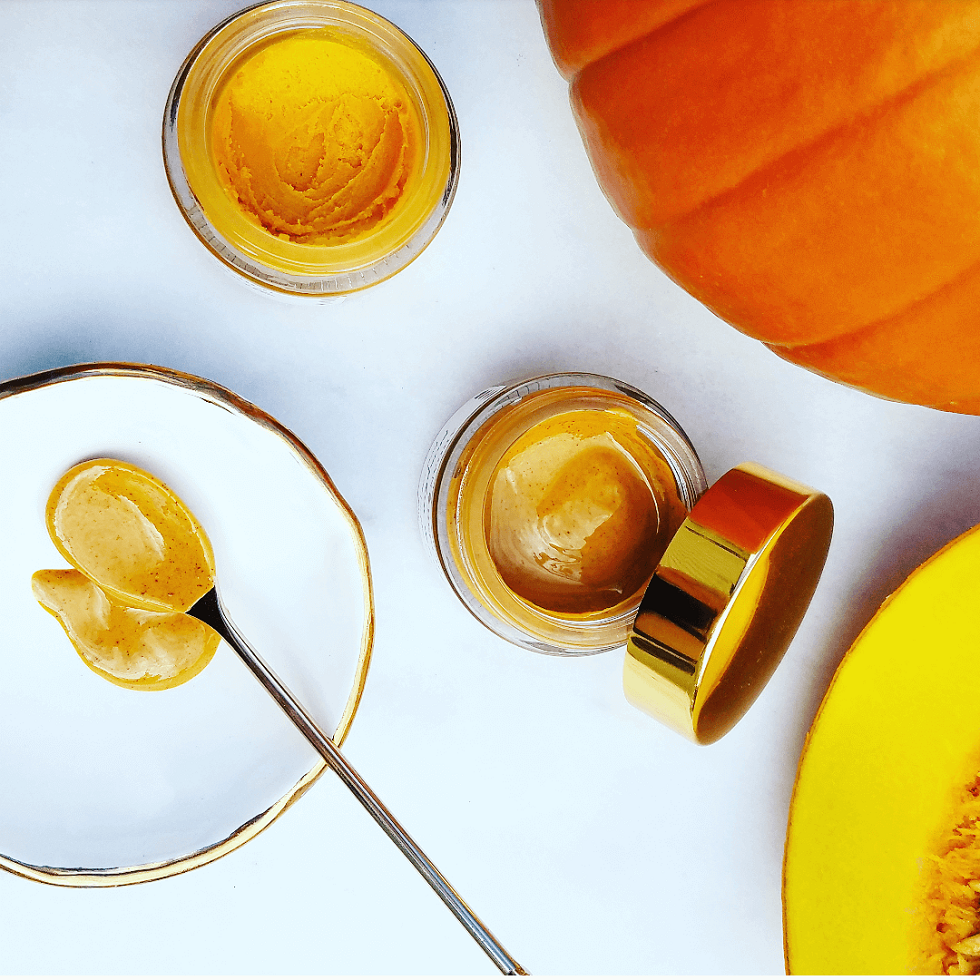 Pumpkin Vanilla Facial & Beauty Balm
_______________________________________________________________________________________________
Argan Republic cannot be held responsible for any actions made, implied or expressed by anyone as a result of this guidance.
The above statements have not been evaluated by the FDA. They are in no way intended to heal, prevent or treat any illness. Please consult your doctor if you are seeking medical advice.
_______________________________________________________________________________________________