Natural beauty oils are something many people are afraid to try because there's a misconception that all oils will clog pores. It's simply not true.
There are so many fantastic benefits of using oils in your beauty routine, they key is to use oils that are right for your skin type and that target your specific skin issues. Before I take you through the comprehensive list, it's important to understand that you should always use natural oils in their most pure form; this means organic or wild crafted, non-gmo, and without additives, preservatives, fragrance, dyes or chemicals. All oils you buy should have only one ingredient: "100% pure oil" ect. - of course this is if you are buying just one type of oil. There are many blends available also, but for the purpose of this article, we are just talking about solo oils.
Most oils have a comedogenic rating, which means their likely hood to clog pores. Generally the higher the rating, the more rich and thick the oil - which is usually better for moisturizing but can clog pores. These higher rated oils are a better option for body care than face care.
The comedogenic rating breakdown is as follows:
0 - Will Not Clog Pores
1 - Highly unlikely
2 - Moderately Low
3 - Moderate
4 - Fairly High
5 - High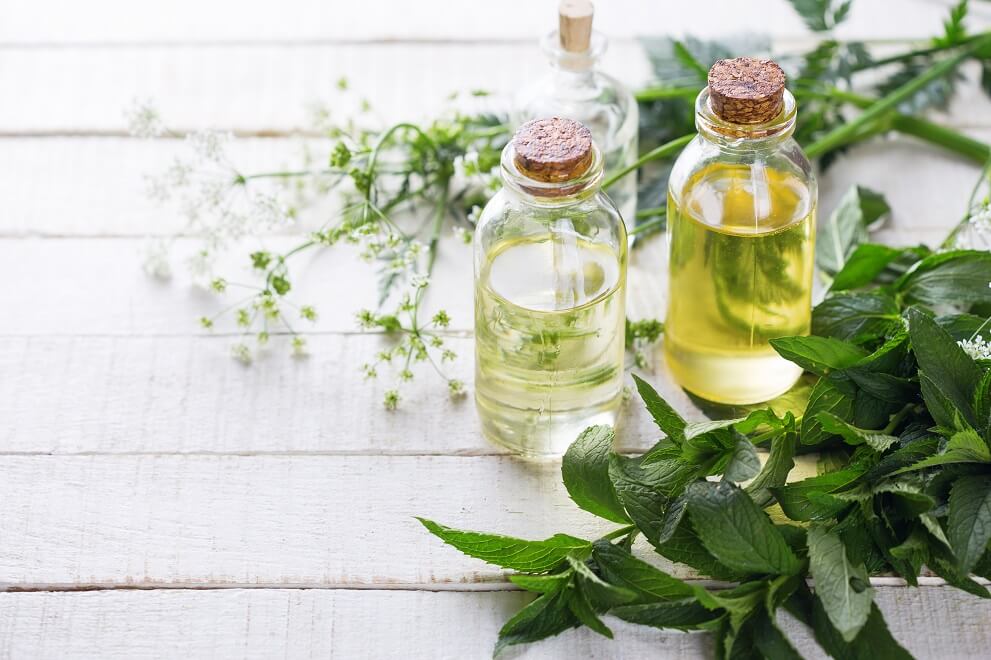 Oils with a 0-1 Rating
Argan Oil - Rated 0 - My personal favorite! Make sure to buy certified organic, cold pressed, unrefined Moroccan argan oil. Argan oil is high in vitamin E, essential acids and retinol which combat free radicals that damage skin cells and cause premature aging. It's highly anti-inflammatory and will help ease eczema, psoriasis, acne and sensitivity issues. Argan oil deeply penetrates skin and is absorbed easily so it won't leave you feeling greasy. Argan oil makes a great after-sun treatment due to the high amount of vitamin E, which can heal UV damage. It also restores elasticity and reduces wrinkles. Talk about liquid gold!
Marula Oil - Rated 0 - Marula oil is another favorite of mine, make sure you buy Organic or wild crafted, cold-pressed. This oil is a great companion to argan oil because it picks up where argan leaves off. Not only does marula oil diminish fine lines and wrinkles, but it promotes elasticity by stimulating collagen production. It is also great at reducing the appearance of scars and pigmentation. High in vitamin C & E, it's loaded with anti-oxidants and boots skin natural ability to regenerate.
Hemp Seed Oil - Rated 0 - This beauty oil is fantastic for restoring harmony to inflamed, angry skin. It's high in linoleic acid which naturally occurs in our own skin sebum. Linoleic acid keeps sebum moist and fluid, making it easier to flow out of your skin and prevent clogged pores. Hemp seed oil can reduce inflammation and dryness, even skin tone and is proficient at treating acne. I always include this oil in my acne formulations.
Prickly Pear Seed Oil(Barbary fig oil) - This fairly new beauty oil contains 150% more vitamin E than Argan oil, in fact it contains the most of all the beauty oils. Prickly pear is quickly and easily absorbed by skin due to the high content of linoleic acid. It penetrates deeply and doesn't leave skin greasy. Prickly pear also improves elasticity, prevents wrinkles and stimulates cell renewal with it's high content of anti-oxidants from Betelains. Betelains are super-anti-oxidants with powerful anti-aging effects, commonly found in acai, gogi berries and blueberries. It reduces hyper-pigmentation and dark under-eye cricles due to the vitamin K. Prickly pear seed oil is an intensely moisturizing oil, perfect for very dry or mature skin yet will not clog your pores because of the high linoleic acid content. It's also non-irritating for sensitive skin!
Raspberry Seed Oil - Rated 0 - Raspberry seed oil is high in vitamin E which is a potent antioxidant that reduces free radicals that cause premature aging. It has natural sun protection comparable to titanium dioxide with a SPF value of 28-50 for UVB rays and 6-7.5 for UVA rays UVA rays cause aging and skin cancer. It's packed with vitamin A which heals UV damage and repairs the skin cells. Raspberry seed oil is high in linoleic acid which is anti-inflammatory and helps with skin cell regeneration as well as reducing clogged pores and acne. Ellagic acid can reduce collagen destruction and protects against UV damage and skin cancer. The phytosterols present in this beauty oil promote new collagen production for younger skin.
Pomegranate Seed oil - Rated 1 - Pomegranate seed oil is a fantastic anti-aging oil containing punic acid which is shown to regenerate skin layers, and improve skin tone and elasticity while reducing inflammation. It's high in anti-oxidants and vitamin C which both contribute to younger looking skin, as well as being anti-microbial, anti-carcinogenic and anti-inflammatory.
Rosehip Seed Oil - Rated 1 - Rosehip seed oil is known to skin tissue, including acne, burns, and stretch marks. It is high in essential fatty acids, Vitamin A and Vitamin E which promote healthy skin, promote collagen and elastin levels and regenerates skin cells. It's a perfect oil for deep wrinkles, dermatitis, eczema and psoriasis. Make sure you buy unrefined, cold pressed rosehip oil.
Sea Buckthorn - Rated 1 - This deep amber or red oil will regenerate skin cells as well as combat wrinkles, dryness and burns. It's high in anti-oxidants and beta carotene and is beneficial for inflammatory skin conditions such as eczema.
Cucumber seed oil - Rated 1 - Cucumber seed oil treats dry skin, eczema, psoriasis, acne and sunburns. It absorbs reletively quickly and keeps skin soft and moisturized without leaving it greasy. It encourages cell regeneration, reduces wrinkles, stretch marks and guards against free-radicals.
Hazelnut Oil - Rated 1 - Hazelnut oil strengthens capillaries which van reduce the appearance of thread veins. It's moisture and sebum balancing but also moisturizing. It's rich in fatty acids and is quickly absorbed by skin. It promotes elasticity and skin cell regeneration while stimulating circulation for a glowing complexion. It has a natural SPF of around 15.
Castor Oil - Rated 1 - Castor oil is highly acclaimed for it's anti-inflammatory and anti-microbial properties. It moisturizes the skin while reducing acne and reducing pigmentation. Castor oil prevents stretch marks and helps to fight signs of aging by stimulating the production of collagen and elastin. It's high concentration of fatty acids restore hydration and remove dry patches while also penetrating scar tissue and encouraging new skin cell regeneration.
Oils with a 2-3 Rating
Maracuja Oil - Rated 1-2 - Also known as passion fruit flower oil, it's a great anti-inflammatory & anti-bacterial, known for it's healing emollient properties. It heals dry skin, inflammation, reduces swelling, anti-acne, anti-aging, wrinkles, skin rejuvenation, dermatitis, eczema, psoriasis, and all types of skin conditions.
Avocado Oil - Rated 2 - Avocado oil is high in nutrients to soothe and nourish dry, damaged skin. It promotes the production of collagen and protects the skin against fine lines and wrinkles. It helps the skin to retain water to keep it firm and rejuvenated.
Pumpkin Seed Oil - Pumpkin seed oil is packed with vitamins and nutrients for a wealth of beauty benefits. Znice and vitamin C promote collagen production and fight acne. It's also a potent source of vitamin E which works against free-radicals which cause premature aging. Pumpkin seed is loaded with essential fatty acids that help to balance skin moisture without leaving an oil slick. This oil naturally exfoliates skin cells to reveal fresh, new skin. The anti-inflammatory properties of this oil soothe and protect skin from irritating conditions like eczema and allergies.
Jojoba Oil - Rated 2 - Jojoba oil has a fatty acid profile that is almost identical to our own sebum, making it easily and quickly absorbable. Because it hydrates it can actually help calm overactive sebaceous glands that go into overdrive when skin is parched. It's an excellent emollient and helps treat irritating skin conditions such as psoriasis and eczema. Jojoba can seal in moisture and create a barrier against harsh elements and external toxins.
Grapeseed oil - Rated 2 - Grapeseed oil contains linoleic acid, anti-oxidants and anti-inflammatory properties that are fantastic for reducing acne and blemishes. It also has astringent qualities that tighten pores, reducing blemishes and blackheads. It's gentle enough for sensitive skin but is also an excellent moisturizer that wont clog pores. Finally, it improves skin elasticity, reducing signs of aging.
Evening Primrose Oil - Rated 2 - Evening primrose oil is high in omega 6 fatty acids essential for skin health. It's anti-inflammatory properties are amazing at curing eczema and other allergenic skin conditions. It boosts blood circulation which will give your skin cells what they need for regeneration while giving you a healthy glow.
Baobab Oil - Rated 2 - Baobab is an excellent moisturizer and rejuvenator of skin cells. It's high in anti-oxidants that prevent free radicals that cause premature aging. Baobab is anti-inflammatory because of it's content of omega fatty acids making it great for sensitive, inflamed skin prone to allergenic conditions such as dermatitis and eczema.
Tamanu Oil - Rated 2 - Tamanu oil is high in anti-oxidants which accelerate wound healing and growth of new tissues. It's a powerful skin regenerator but is also anti-bacterial and anti-inflammatory which make it a powerful acne fighter.
Sesame Oil - Rated 2 - Sesame seed oil is high in vitamin E and Zinc, which is an essential mineral to produce collagen. It's also high in vitamin D and B complex which make it a great scar and rash treatment. It's anti-inflammatory and anti-bacterial and has been said to actually prevent the growth of cancer. Sesame oil contains an anti-oxidant called Sesamol which prevents wrinkles and aging. It also can form a protective film over the skin to protect from sun damage, that combined with the vitamin E makes it an effective sun protectant.
Macadamia Nut Oil - Rated 2-3 - This nutrient-dense oil has an SPF of about 6 and is packed with antioxidants and essential fatty acids that protect your skin and promote healing following sunburn or other types of skin damage. As an added bonus, macadamia oil mimics your skin's natural oils, making it an ideal match for maintaining your glow.
Oils with a 4-5 Rating
Coconut Oil - Rated 4 - Coconut oil is a powerful healing, moisturizer containing vitamin E which protects skin cells from free radicals. It soothes eczema, sunburns, psoriasis and allergenic skin conditions. It's highly antiviral and anti fungal.
Wheat germ Oil - Rated 5 - Wheat germ is one of the best sources of natural vitamin E and is also a good source of vitamin K, B vitamins and choline. When applied to the skin, wheat germ oil helps to moisturize tissues and acts as an antioxidant to prevent free radical damage. Wheat germ oil has a natural SPF rating of 20.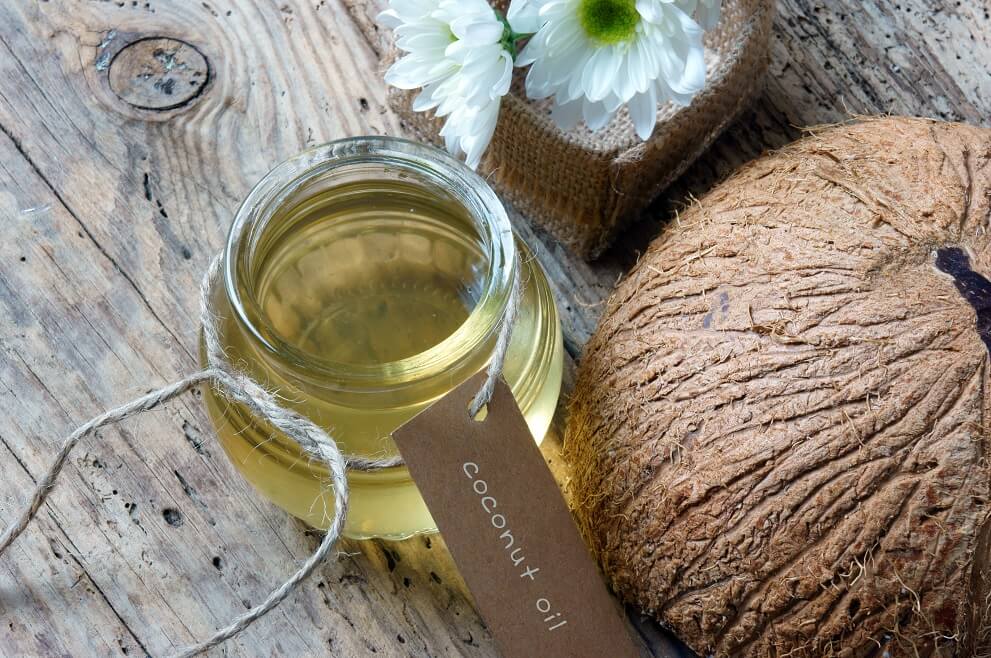 Unknown Ratings
If anyone knows the ratings of these oils, I'd love to know! I didn't want to leave them out because they're equally beneficial.
White Camellia Seed Oil - This highly penetrating and contains Squalene which boosts natural emollients in skin that guard against wrinkles, pre-mature aging, and loose skin. White Camellia leaves skin soft and supple and improves skin regeneration and skin restoration.
Tomato Seed Oil - Tomato seed oil is extremely high in anti-oxidants, it's a celebrated remedy for sun damage, wrinkles and age spots. It treats allergenic skin conditions like psoriasis and eczema
Moringa Oil - Moringa has powerful anti-aging properties to reduce wrinkles and skin sagging. It's high in anti-oxidants that prevent signs of aging and is a great skin purifier. It's excellent at healing acne and removing blackheads due to it's antiseptic and anti-inflammatory properties.
Mongongo Oil - Also known as Manketti oil, it is high in polyunsaturated fatty acids which create a protective layer on the surface of the skin and act as a barrier, holding in moisture to the skin. This diminishes the appearance of wrinkles and keeps the skin glowing. Mongongo is a sun protectant full of anti-oxidants that prevent and heal sun damage. It's high in lineolic acid which is beneficial for the treatment of acne and moisture balance. It reduces inflammation which can calm eczema, acne and allergenic skin sensitivities.
Guava Oil - Pink guavas contain twice the amount of lycopene present in tomatoes. Lycopene is an antioxidant that protects your skin from being damaged by UV rays and environmental pollution. A guava provides about 2.9 grams of lycopene. a rich source of vitamins A, B, C and potassium which are good antioxidants and detoxifiers. They fight free radicals, thus keeping your skin glowing and free from premature signs of aging like wrinkles and fine lines.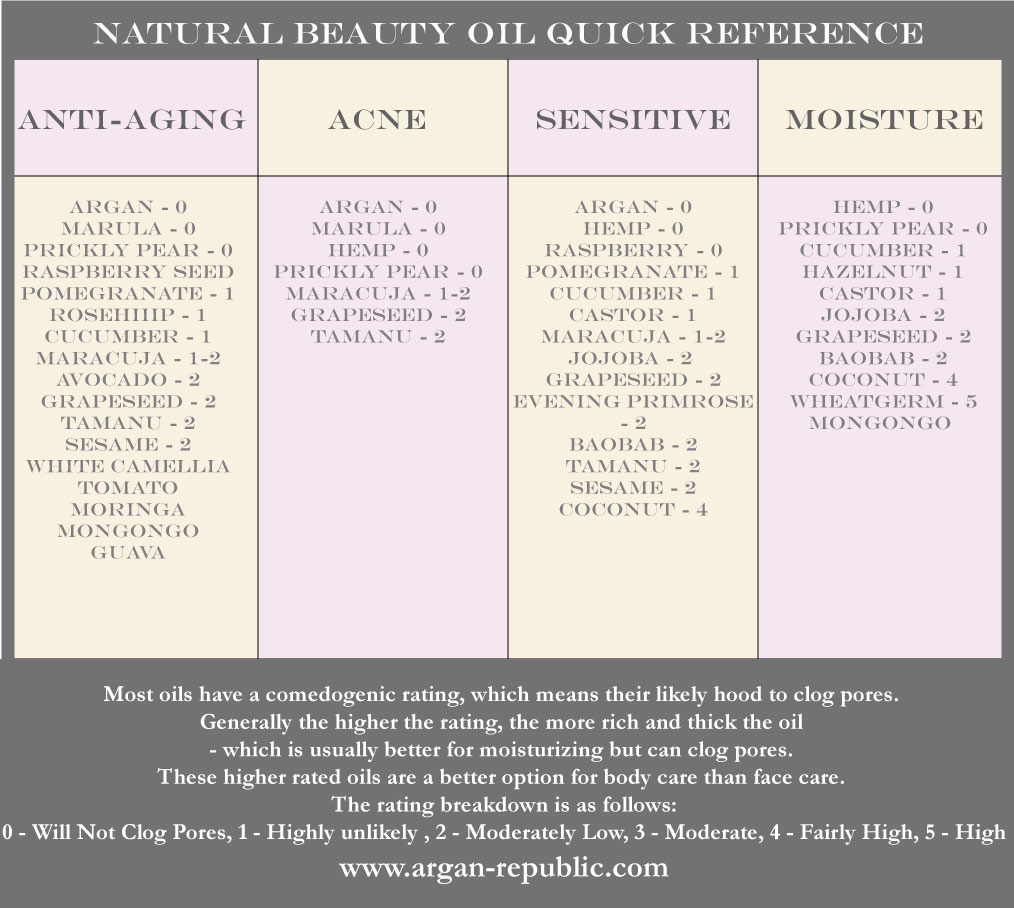 I hope this has helped convince you that natural beauty oils are a necessary step in your beauty routine! If you're still apprehensive, I suggest starting with a non-comedogenic oil like Argan and slowly start seeing how your skin reacts to other oils. Pure organic oils like the ones listed above can be found through trusted companies like Wilder North Botanicals. OR, you can dive in, and try one of Wilder North's serums, formulated for specific skin needs. We can even create a custom serum just for you!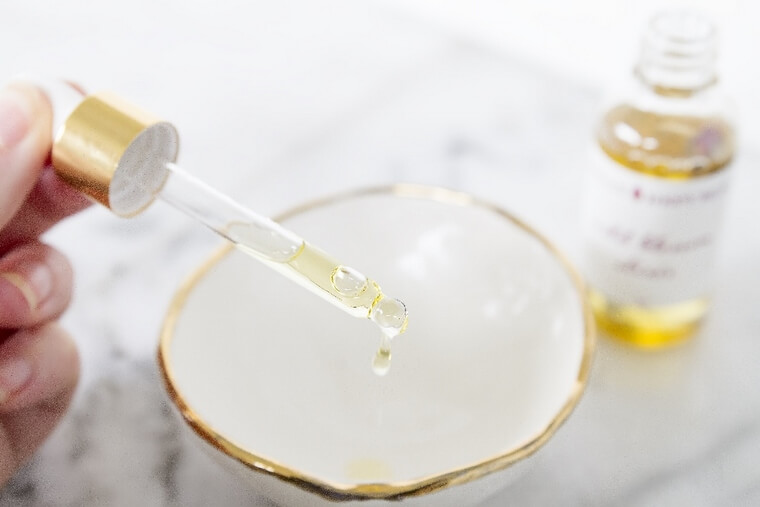 ______________________________________________________________________________________________
Wilder North cannot be held responsible for any actions made, implied or expressed by anyone as a result of this guidance.
The above statements have not been evaluated by the FDA. They are in no way intended to heal, prevent or treat any illness. Please consult your doctor if you are seeking medical advice.
______________________________________________________________________________________________