There's hope for healthier sunscreens
Conventional sunscreens often contain a plethora of toxic ingredients we don't want on our skin. Luckily, natural spf oils are becoming more mainstream as a way to gently and lightly protect your skin from the sun's harsh rays. At the very least, many natural sunscreen companies are now adding beneficial plant ingredients to their products.
I work from home a couple of times a week, and when I do, I'm rarely outside during the day for more than 20 minutes at a time. Despite that, I consider SPF an integral step in my routine, especially now that I'm a bit older. At the same time, I don't want to lather on sunscreen since I'm primarily inside but I also don't want to wear long pants and a long sleeved shirt to take my dogs out for a quick walk. Enter skincare and body products that contain oils which provide natural SPF protection from the sun. There are several natural oils that can add an extra layer of protection from the sun's powerful rays!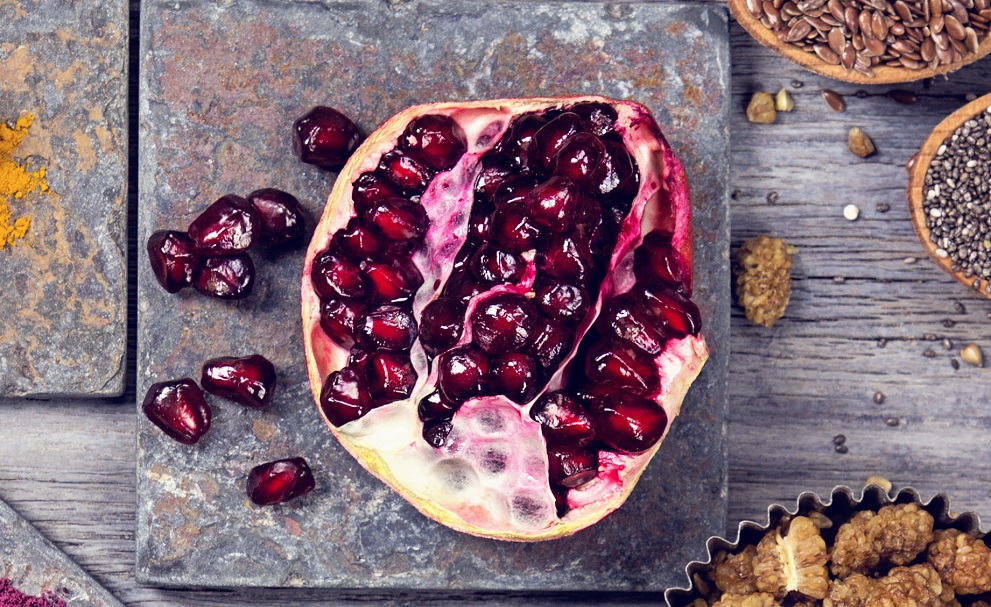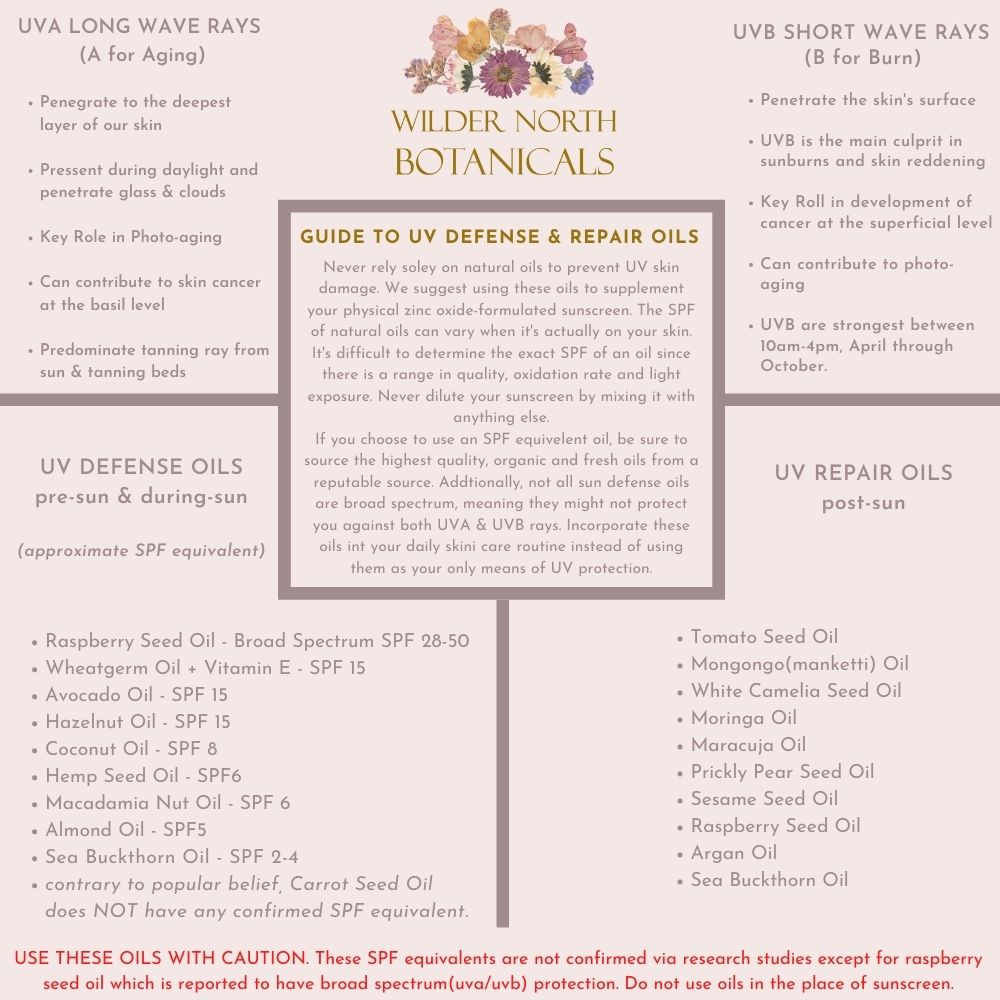 The UVA and UVB protection from raspberry seed oil is reportedly similar to titanium dioxide acording to one study, with an SPF against UVB rays of 28-50, and an SPF against UVA rays of around 8. Raspberry seed oil contains powerful anti-oxidants and vitamin E to help fight free radicals, renew skin cells and improve tone/elasticity.
All of these factors combined and the high rated SPF, definitely make it one of the best spf oils.
Wheatgerm Oil:
Wheatgerm oil is a great source of Vitamin E, K, and B and Choline. This is fantastic for moisturizing tissue and preventing free radical damage.
The SPF rating of wheatgerm oil comes in around 20.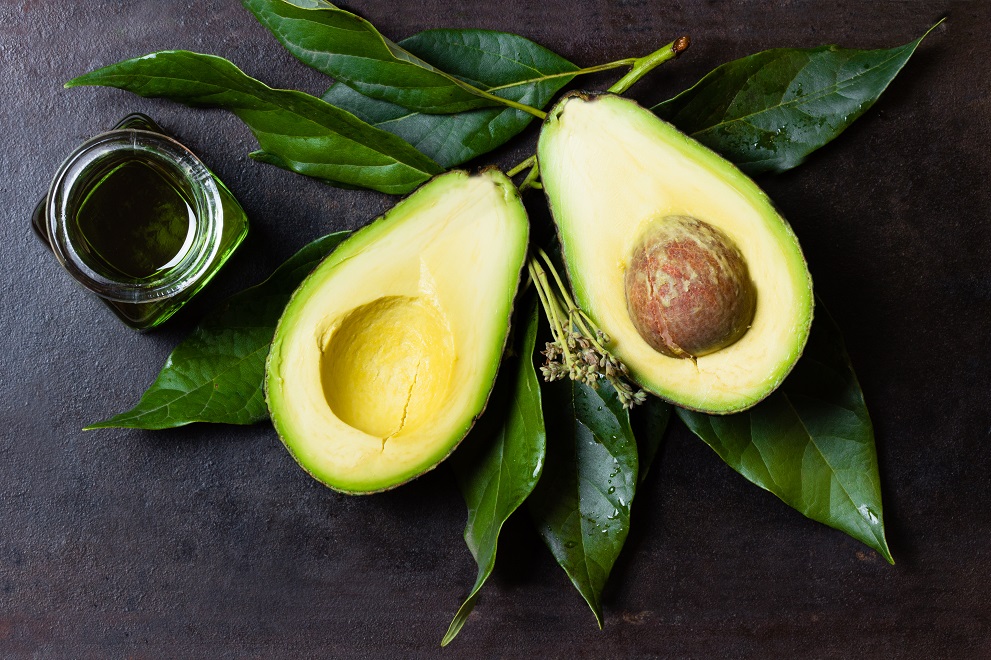 Avocado Oil:
Avocado oil has a high proportion of mono-saturated fats, which provide a protective layer over the skin. oil is high in nutrients to soothe and nourish dry, damaged skin. It promotes the production of collagen and protects the skin against fine lines and wrinkles. It helps the skin to retain water to keep it firm and rejuvenated.
Avocado oil ranks in as high as SPF 15.
Pomegranate Seed Oil:
Pomegranate seed oil is a fantastic anti-aging oil containing punic acid which is shown to regenerate skin layers, and improve skin tone and elasticity while reducing inflammation. It's high in anti-oxidants and vitamin C which both contribute to younger looking skin, as well as being anti-microbial, anti-carcinogenic and anti-inflammatory.
A study conducted in 2001 from Cosmetic Dermatology showed that when mixing pomegranate seed oil into a traditional sunscreen, it boosts the effectiveness of UV protection by 20 percent.
Other SPF Oils
Coconut oil, jojoba oil, macadamia nut oil, olive oil, almond oil and others also will provide some natural protection, but come in at less than SPF 10. While they are great ingredients to have in a product, they will not provide any kind of suitable protection from the sun.
To that point, you should always wear traditional non-toxic sunscreen or a tinted SPF if you'll be spending significant time in the sun. These are all great options for grey, rainy days, or when you will be outside for short bursts of time. I consider them great additions to my tinted moisturizer or sunscreen or products in general, as not only will they provide an extra layer of protection, but they will also help in nourishing the skin, feeding it with antioxidants and vitamins, and regenerating cells.
Some of Wilder North's products that contain these amazing, naturally protective oils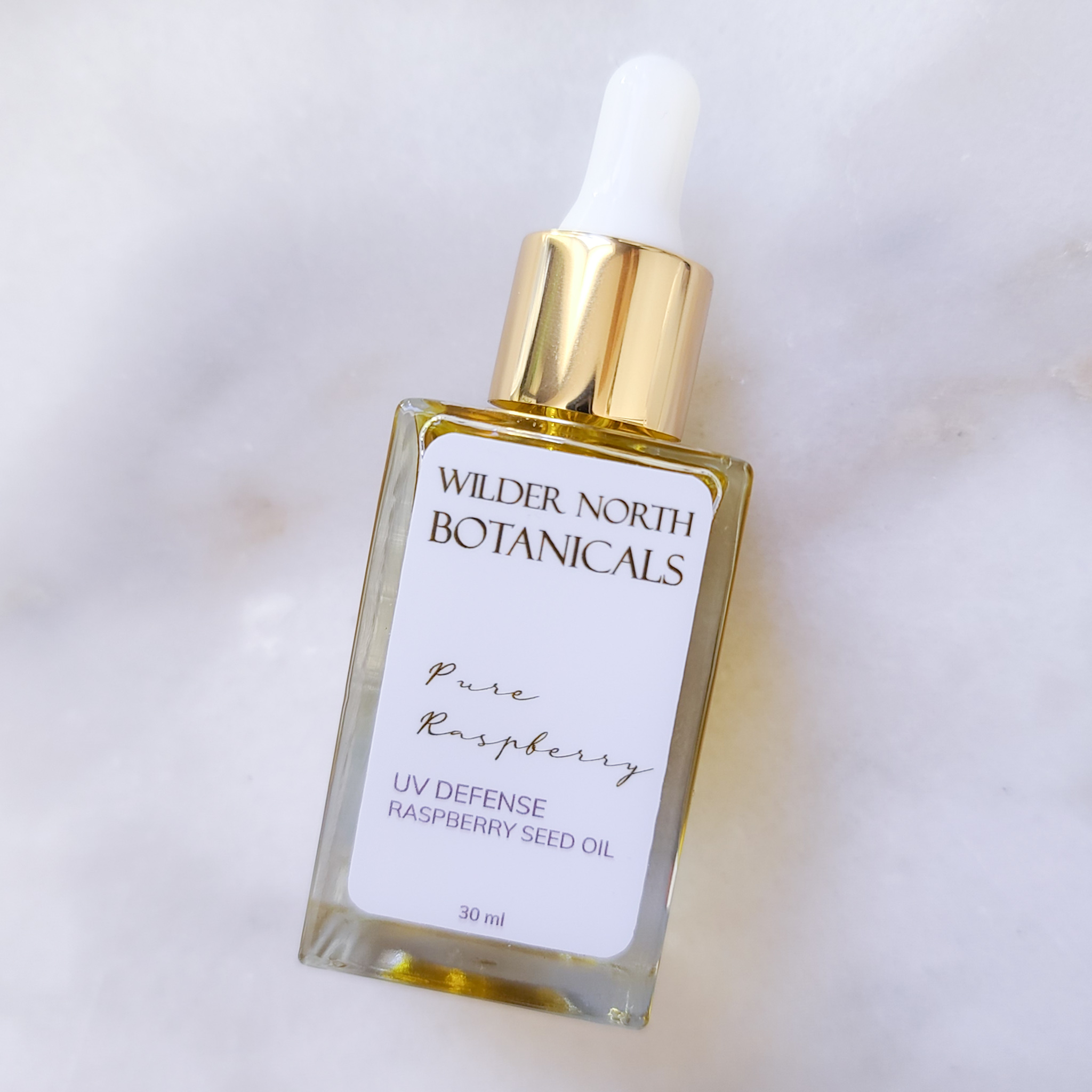 READ MORE ABOUT THE AMAZING BENEFITS OF RASPBERRY SEED OIL
OUR FAVORITE, CLEANEST, SAFEST PHYSICAL SUNSCREEN: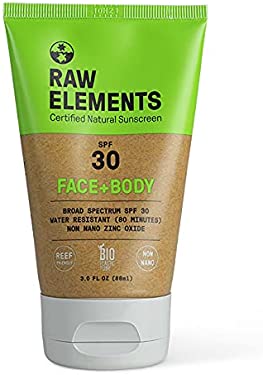 About the Author: Stephanie G. is the founder of All about that glow, a beauty blog dedicated to natural skin care.