One of our goals is to serve our customers and green beauty community through education, resources and our professionals finder. We've been surrounding ourselves with experienced holistic estheticians who have a passion for body, mind and spirit - so we can all grow and support together!
I had the opportunity to interview local New Hampshire Esthetician and Spa studio owner, Jaime Dubreuil. Jaime owns Devenir Esthetics & Massage in Plymouth, New Hampshire. Enjoy getting to know Jaime and if you're local, you should definitely book a luxurious treatment with her!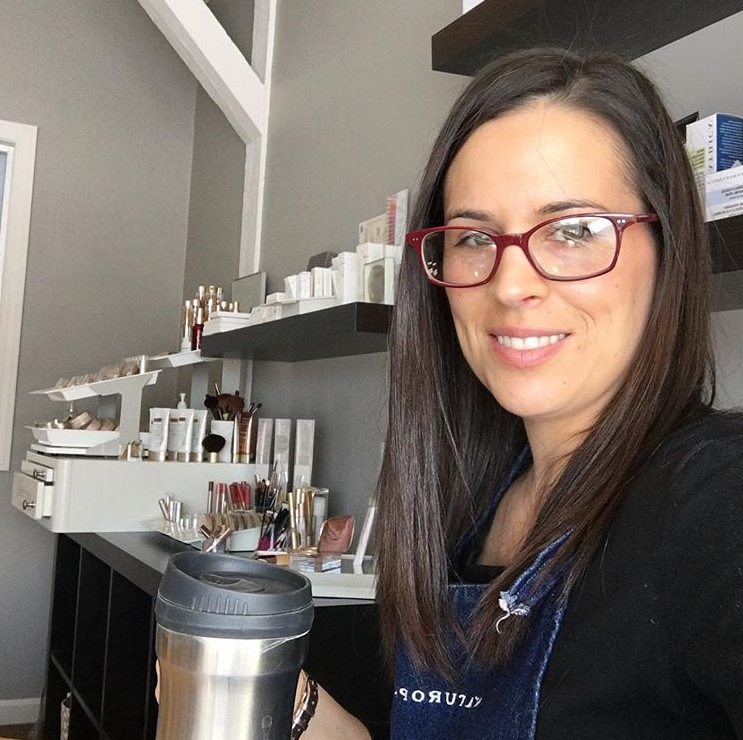 Q. Introduce yourself, what your job is, and what your magic powers are!
A. My name is Jaime, I'm the owner/practioner of a bespoke spa studio, a triple licensed therapist and traveling spa educator, and I'd say my magic powers would be my ability to make people feel comfortable and cared for during their treatments, and my application of touch – blending my years of experience with intuitive touch and knowledge creating one of a kind treatments for all my clients.
Q. What's something not many people know about you?
A. Hmm, I'm kind of a private person – so there is probably a lot people don't know. I love to learn and constantly absorb new things, but what most people probably don't know is I love a good 'self-help' podcast (as a mom of youngsters, a podcast is the best right now!). I listen to anything positive, uplifting, or success stories – for both, personal and business, it keeps me motivated and feeling like I can accomplish my tasks or goals I've set– and I've just been introduced to Lacy Phillips 'Expanded' Podcasts about manifesting the life you deserve. I'm currently obsessed – its worth checking out!
Q. How did you get into esthetics?
A. A couple years into my working in a spa as a massage therapist I had the opportunity to sit through a product pitch from a skin care company, and as I was watching the facial being given and explained and the products were being layered on so thoughtfully I realized, I too, needed to be doing this! I loved the aspect of helping people feel their best through massage and I can do the same through facials – it literally spoke to me and moved to me to contact an esthetics school, and it took me a number of years, juggling and hard work to come to fruition but it was a goal I finally accomplished and licensed for in 2011!
Q. Walk us through what a typical treatment would involve if we visited you!
A. My goal with every treatment is to blend your goals with my professional recommendations, so we always start with a conversation and I gather as much information as I need to create a unique and beneficial treatment for you in the moment. As a matter of fact every treatment is curated for you as I'm not the type of esthetician who sells a 'brightening facial' or 'acne facial'. I do address those matters, but my approach is less of a focus on the negative as a selling point, and I have you choose what your end goal of the treatment would be: Relaxation, Renewed, Corrective, Preventative and or Advanced Facials, and blend that with your overall requests.
Once in a treatment, you can expect a lot of varying, and skilled massage from the scalp, to the face, neck and shoulders– I use massage throughout the entire facial, not as just a feel good but to de-stress, remove tension, relieve pain, de-puffing, product absorption and face sculpting to name a few. You'll also experience the use hot towels for product penetration and deep relaxation, essential oils to support breathe and the mind, and a thoughtful layering of products to help maximize your end goal. (Lets also not forget, your laying on an ultra padded and heated spa table for maximum comfort!)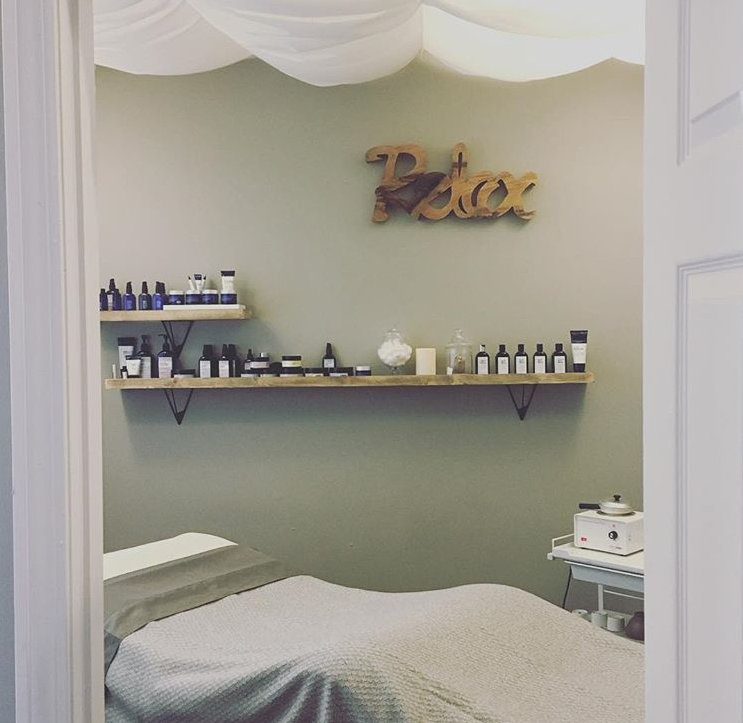 Q. What other kinds of tools do you use during a facial besides products?
A. Within my toolbox of facial gadgets, I have jade rollers for cooling, relaxation and depuffing, jade spoons for sculpting, Gua Sha stones for lymph drainage, Crystal wands for deep relaxation & acupressure points, Kansa Wands for deep relaxation and energy balancing, Facial Cups for facial sculpting, Ultra Soft facial brushes for lymph drainage, Herbal pads for depuffing and relaxation, High Frequency wands to balance the surface of the skin for acne control or product penetration, and lastly a Skin Scrubber for deep exfoliation, black head removal, product penetration and stimulation. I pick and choose to utilize these tools as I see necessary using my hands as my primary tool.
Q. What's the number one skin concern women seem to have when they see you?
A. I see a variety of concerns, but In my practice the majority is usually anti-aging.
Its my goal to help each client see/understand that with all concerns we need to focus on getting the skin healthy at a cellular level. Once the skin is healthy, they will see clear/glowing radiant skin again!
Q. What do you look for when selecting products to use on clients? what are your holy grails?
A. My primary goal when selecting products on a client is the use of 'clean' or 'non-toxic' products. Making sure whatever is going onto their skin is not full of extra ingredients that are not giving a benefit or possibly adding to skin issues.
And I don't get too enamored with holy grails. I think different things work for different people and skin concerns. And each product line has a different variety of ingredients that are created to help individual concerns too… that being said, I personally like natural or plant based products like honey, aloe, borage seed, carrot seed rosehip oils and calendula which I can usually find a reason to use on my clients to help rebuild healthy skin, and for correction I like to use natural fruit enzymes for cellular turn over without the harsh results of a synthetic chemical. I believe we can be gentle with our products and not assault the skin, and still achieve great results!
Q. What is your #1 tip for healthy skin? what about secondary tips?
A. I'm going to go back to basics on this one… and I preach this all day long! NUTRITION, WATER & SLEEP!!
Our skin is an organ, and it doesn't matter what we put ON our skin if we are not keeping it healthy from the inside out!
Secondary tip follows very close to the first, and that would be to just stay consistent to you skincare routine. Whether it's a two step, cleanse and moisturize or a 7 step in depth routine just don't neglect your skin!
And this is where an esthetician can be very valuable to you, we can help you choose the best two products for optimal results if you are a less is more client and we can give you exactly what your skin needs at a professional level to keep you on tract during your visits with us!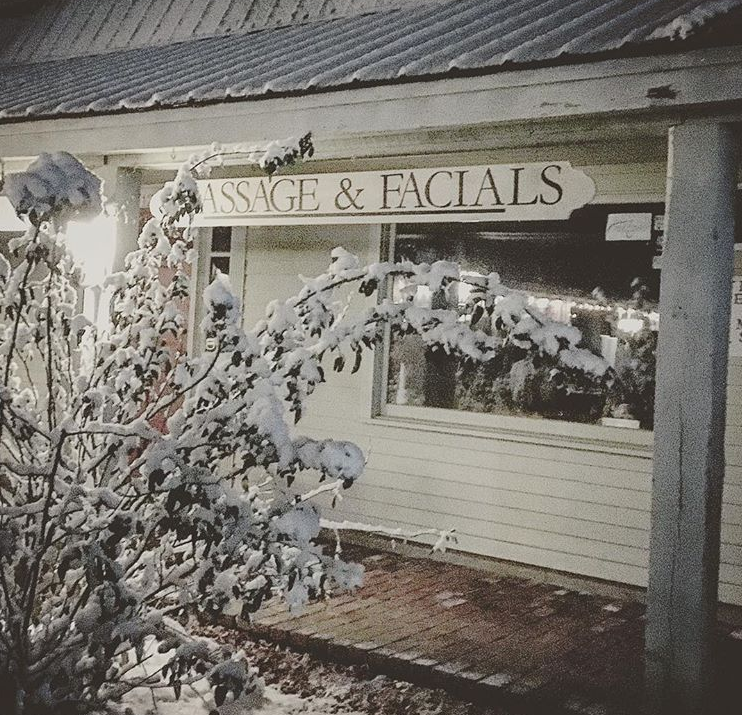 Q. It's so hard to sift through the trends and figure out what really works these days. Are there any skin/beauty trends that you think are over-hyped? What about holy grail trends?
A. Right now what I'm seeing being over-hyped and misleading is the 'clean beauty' trend. There is a lot of what we call greenwashing. Because there is little to no regulation on beauty care as a whole, companies can label their product as organic, clean or non-toxic and unfortunately it doesn't mean they necessarily are – so I always recommend doing some research before you just believe what the front a bottle says. Look for transparency and when in doubt ask for the full ingredient list or use an app to help sift through the plethora of 'clean' products out there. (I recommend the 'think dirty' app or the ewg.org has a great app too!)
Q. What's the number 1 thing you personally do to feel beautiful, confident and balanced?
A. I try to get regular massages and eat clean! I also love to give myself a ritual type of facial at home for myself too, and loving the Wilder North products to do so… its my alone pampering time
Q. This one could be controversial but I bet you have an amazing answer... Do you think health and skin care should be taught to women at a young age, or do you think its harmful to young ladies to focus on appearance?
A. I personally think this is SO important, but its about HOW we approach it! You are never too young to learn how to take care of your skin (starting very simply at a young age), and what kind of changes our skin goes through and why we go through skin/appearance changes and to know they are normal but also how to take care of it - and lastly to celebrate our individual and unique selves and why we are beautiful as women, both externally as well as internally!
Q. At what age is the right time to get your first facial?
I think its less of an age, and more of the ability to be able to lay on a spa table, and relax. In my practice, if a parent wants to introduce a facial at a young age I edit the length of time from 15-30 minutes depending on what we decide they are capable of and I focus on what's appropriate for products for the age as well. I definitely recommend pre-teen, teenage years get a facial or have a group 'spa party' - at this age it is very important especially to have a foundation of good skin care responsibilities. (I love to do, and already had spa parties with my nieces and their friends just to introduce good habits and what not to do as their skin is changing, the group ranges from 8-12 years old – they laugh, giggle and have the best of time together)
Q. Do you have any other messages or insights you want to shout from the rooftops?
A. We are all beautiful, uniquely individual and perfectly 'us', and we don't need to be fixed or changed. A facial, or makeup, hair and nails should just enhance our beauty, health and confidence…. I want every person to know when they come into my practice and receive a facial that there are no such thing as flaws. We've earned, and lived the life that has brought us (and our skin), to today and I'm here to enhance or rebuild your skin health to feel YOUR best. Beauty is not a one size fits all – each one of us is uniquely beautiful and I hope to help everyone realize their own genuine beauty.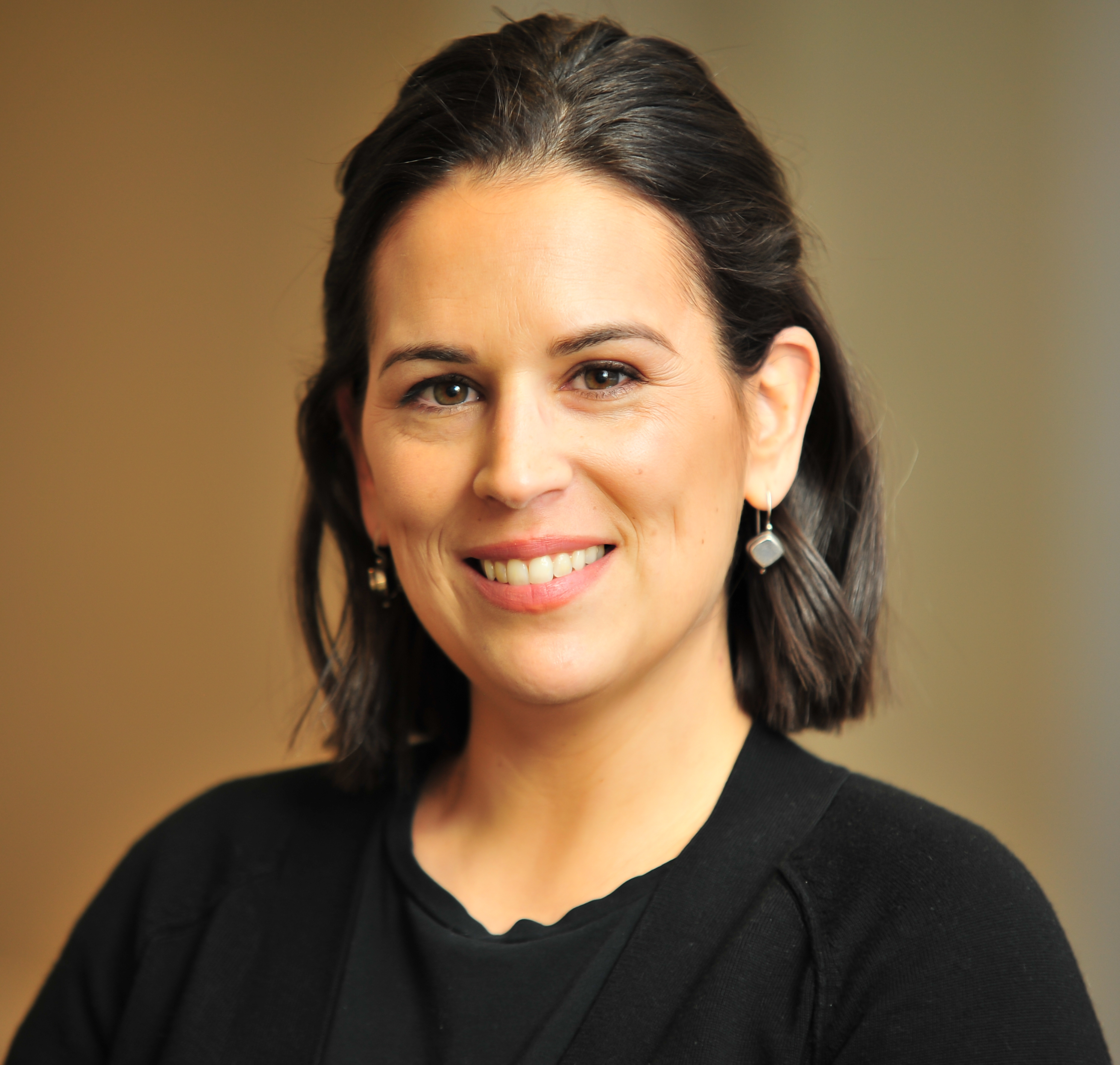 Learn more about Devenir Esthetics & Massage and Jaime:
Website: https://www.devenirspa.com/
Instagram: https://www.instagram.com/spagirl_nh/