When you initially decide to go green it can be daunting. Just the idea of throwing out or weaning yourself off all your old products and finding new ones is overwhelming. Then you have green washing - when brands try to make their products seem natural, but are actually not. It can be hard to tell what is a natural product, what is only partially natural or what is 100% natural, non-toxic, organic ect. Where do you begin? How do you know what to buy or what to toss? What changes do you really have to make to be green? How far do you have to go and what the heck do you eat?! Who can you trust to inform you? I've compiled the ultimate list of green beauty resources so you can feel at ease, knowing you have the best possible green beauty information.
To me, green beauty is more than solely about cosmetics, it's not just topical. Green beauty is a lifestyle and the more you learn, the more you realize your beauty is a result of your lifestyle. I'm not going to get too preachy on you, but exercise, eating clean, non-toxic cosmetics, sleeping and having you-time are all important ingredients for your most beautiful self. I've done it, know it, feel it, see it. We all fall off the wagon sometimes but there's a genuine support system with arms wide open, ready to motivate you and educate you!
For this guide, I've purposely left out some of the mega-large, celebrity-popular/endorsed companies. Sometimes it's just nice to hear what real people have to say, honest foodies, loyal green beauty-users, fittest fitness experts and genius green advocates. That's not to say that these aren't popular resources, some of them are huge, but let's just try to keep green beauty sacred and not overly exploited. All of the resources below are included because I personally use and love them or have found them to be invaluable in my own personal green beauty and wellness journey. Take your time with these, you don't have to change your life in a day, just start here.
Green Apps & Guides
Simplify by putting green beauty at your fingertips. These apps and easy to understand online guides make selecting the right products a breeze.
The Environmental Working Group Skin Deep Data Base(EWG)
It's the mission of the environmental working group to protect human health and the environment by using the power of information. The database houses profiles of thousands of personal care products with ratings of the hazards and potential health concerns. There's an easy to navigate and understand rating system which is put in place for each product after the staff scientists have analyzed each product's ingredients. It's an amazing resource to have in front of you if you're overhauling your beauty cabinet.
This app will change the way you shop for personal care. A convenient barcode scanner allows you to check their database as you shop and shows you easy-to-understand product info, ingredients and cleaner options. Think Dirty wants to empower and educate consumers about cosmetics in order to let you to make informed decisions and vote with your dollars.
A Canadian authority on the environment and green living, this foundation takes a serious look at the issues that affect our planet and has compiled a list of the Dirty Dozen Cosmetic Chemicals. This list is an absolute must-have if you're in the process of switching to natural beauty products. They even have a handy pocket guide you can take shopping with you in addition to a plethora of other resources and downloadable guides.
Browse their network of partnered brands on the website and find product alternatives on the app. The project is premised on empowering you to make your own choices by having the information and alternatives at your fingertips. With so many technologically engineered products shoved in our faces every day, this app and website makes it easy to say no to them and make a choice in good conscience. The methodology for choosing brands on the website(companies with a conscience) includes meeting criteria of Cruelty-Free, Eco-friendly, Clean Ingredients, Brand Transparency, and Product Performance. On the app, you can look up questionable products and find similar products that are safer and give equal or better results. - (app currently only for iphone, android app coming in the future)
Falling into the Green Blogger category as well, Sarita Coren is spearheading a movement of clean living by creating a community of leaders. Sarita has been called the Godmother of Green Beauty, and it's easy to see why, her progressive articles tackle important questions in green beauty and she is a glowing wealth of knowledge. On the hub you can find the Ultimate Clean Beauty & Wellness Shopping Guide
"Firstly, congratulations on embarking on an exciting new journey discovering green beauty. You've already made a powerful decision to benefit your health and well-being, as well as for the health of the planet. It's also an incredible time to explore green beauty as the selection of products is better than ever before.
Secondly, remember that it IS a journey and it may take some time of trial and error to learn about your skin and what it likes and doesn't like. Take this time to develop, nurture and awaken your senses to scents created by nature and textures that may be different from what you're used to. Begin to place your trust in your intuition and heart as you deepen your experience with what feels good to you. You are learning about yourself, what your unique needs are, and what ingredients work for you and which ones wind up on your "never" list.
Lastly, don't be discouraged if at first something doesn't work for you. Start out with samples first. The right formula is definitely waiting for you. Enjoy the process--remember, beauty is fun and creative! You will become your own expert soon enough." - Sarita Coren
Green Bloggers
Where would we be without passionate bloggers giving us the lowdown before we spend our hard earned dollars? These trusted bloggers take the work out of going green and keep it stunning!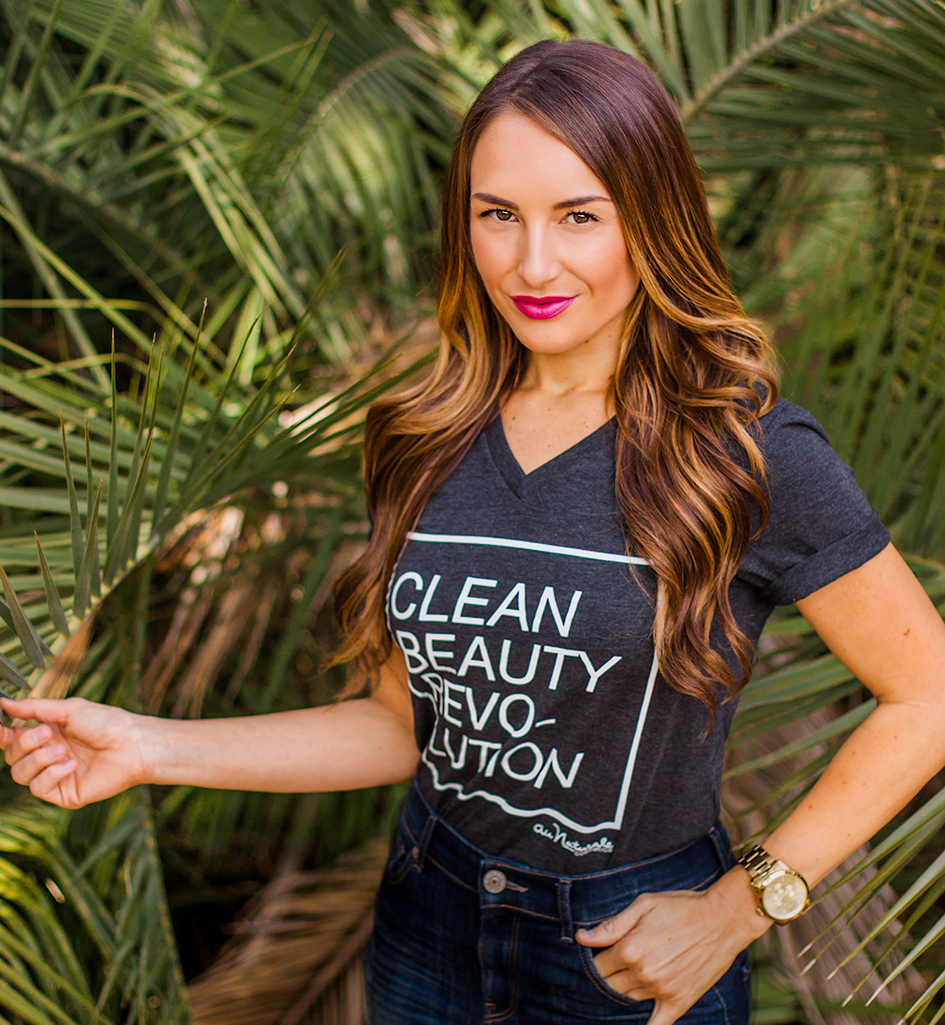 Organic Bunny
On a mission to prove an organic lifestyle can still be glamorous! The upitome of green beauty, Amanda is the glam force behind Organic Bunny, with a tremendous following, an organic bunny monthly beauty box, and an eye for everything gorgeous... if there's a fantastic organic beauty product, she knows about it. Worth following her on instagram!
Her best piece of advice:
"Never let cleaning up your routine overwhelm you! When you think about how many toxic products we use each day, it's easy to freeze and take no action, but as long as you can swap out a few items, here and there, before you know it, your routine will be much cleaner and you'll be subjecting yourself to far less burden each day. Have fun with it and also, find a green beauty blogger or online store that is helpful as this takes out half the work and money wasting." - Amanda Jo
Kate focus' on the internal and external components of beauty, natural beauty products, wellness products, home DIY, beautifying recipes and more. She has a great detailed guide to toxic ingredients which alone, is worth a visit to her website. You will find beautiful images, amazing natural brands and fun yet super helpful tips/articles.
Britanie became dedicated to living a cleaner life after suffering from chronic health conditions her entire life. She loves all things beauty and shares her favorite organic and cruelty-free products as well as focusing on emotional well-being and health. Britanie is also a contributor/ambassador to mindbodygreen, the well summit and more.
All hail the queen of health! Kimberly Snyder is my absolute favorite health guru and nutritionist. Her book, The Beauty Detox Solution, changed my life and I refer to it as my bible. She takes an approach on health that focuses on beautifying your body from the inside out. The idea that beauty comes naturally when you treat your body the right way is just so common sense, but something most of us don't think about as we're pushing through our daily lives. Her articles are invaluable, her books are must-reads and her vibe is calming, unpretentious and real. She even has a new line of probiotics and supplements that I personally take because they're the best quality vegan and plant-based. She should really also fall under the Green Food Guru category for her fantastic recipes, but I opted to put her here because she's a complete wealth of information and a fantastic writer. You must print the recipe to her Glowing Green Smoothie.
This mother of two, esthetician shares her favorite green beauty and skin care products, DIY recipes and natural tips. As a mother myself, I love getting the perspective of another natural mother who focuses on creating a non-toxic life for her family. She even has some of her own products for sale on etsy which is really cool!

Green Lifestyle Collaboratives & Mags
These are some of the most fun pages to visit on the web, as they contain a plethora of information in a range of formats so you can read while you're on the go, watch a video while you're working out or sign up for a live class!
Mindbodygreen is a lifestyle media brand inspiring you to live your best life. This website brings together articles and media by some of the best authors, fitness experts, nutritionists, doctors and more. They focus on all things healthful, natural and life-improving. I personally love every article I read from this website. They even have online classes, cool!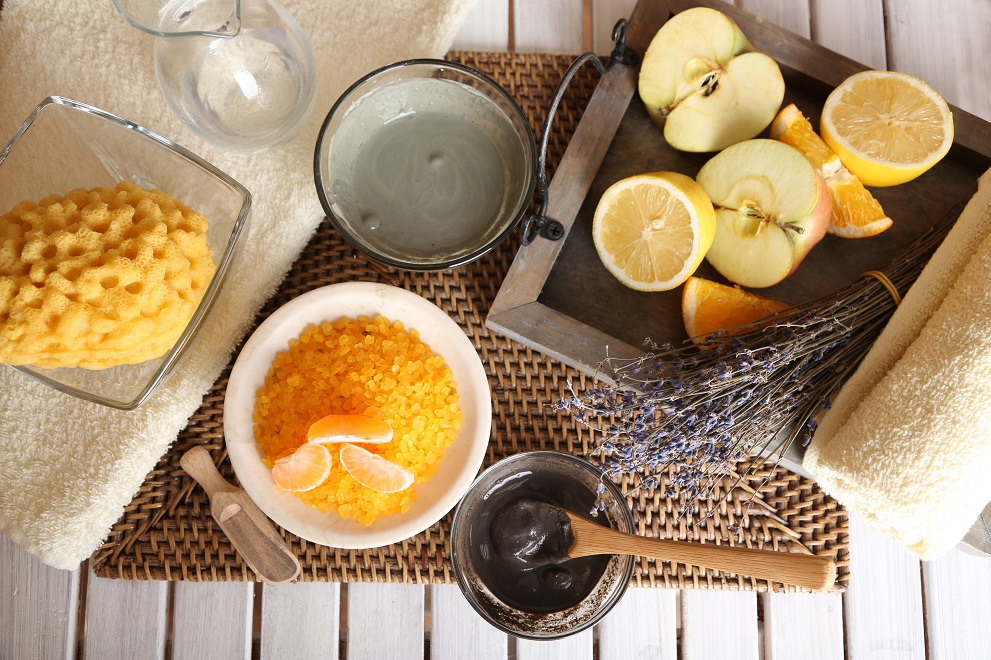 Thoughtfully Magazine
A quarterly publication and online blog focusing on living naturally and with care for the environment. They carefully curate the products and information that grace the pages of this beautiful magazine. It's truly thoughtfully produced with integrity and transparency. The magazine can be subscribed to or obtained at many natural living stores including whole foods, Barnes and noble, and more.
Certified Health and Lifestyle Coaches
Remember, I said true beauty comes from within, so prepare to break up with the bad habits and welcome some new more healthful habits.
Galadriel Masterson has always been the go-to person for health and wellness in her family and community. An extreme passion for health through the past 20 years led her to her to the integrative institute of nutrition in NYC for her certification in health and lifestyle coaching. Galadriel is also a wardrobe stylist for some of the biggest brands, having the opportunity to inspire models, makeup artists and photographers in need of lifestyle makeovers. Galadriel's services range from mini sessions, kitchen clean outs, closet clean outs or the full Masterson Plan which is a 3-6 month personalized program designed for you to meet your specific health goals.

"When people ask me the easiest way to get healthy and let go of weight I suggest breaking up with all man made carbs (bread, baked goods, bagels, pretzels, pasta etc) and replacing with nature made carbs (quinoa, sweet potato, beans)."
- Galadriel Masterson
Green Food Gurus
Health has everything to do with green beauty. Eating clean, beautifying foods can lead to clearer skin, lessened allergies, shinier hair and a more lean physique. People are generally amazed at the changes they see when they start a plant-based diet, and even if you aren't willing to go that far, there's still some delicious recipes on these websites that you'll love whether you're a meat-lover or not.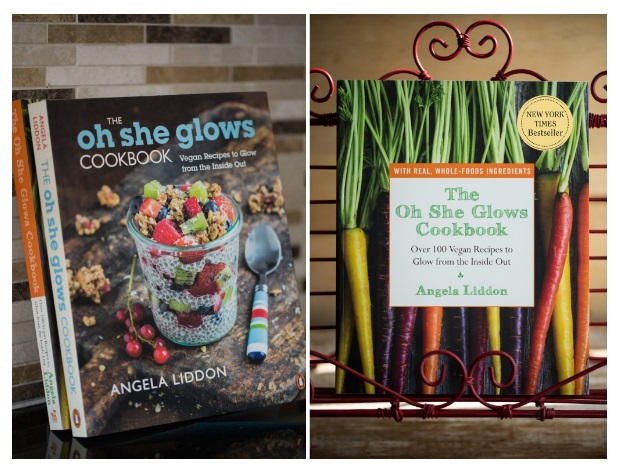 Oh she glows
An award winning recipe blog featuring plant-based recipes that won't leave you feeling deprived. Most of the recipe are also gluten-free. With over 500 recipes, you're sure to find something healthy you'll love, even if you're a hardcore omnivore. Founder, Angela has a really inspiring story with a true passion for food and wellness. Also check out the oh she glows app for recipes at your fingertips!
This has been my go-to for a while when I'm in a food rut, I just browse through the recipes and end up printing off 20-30 because I can't stop! The recipes are updated daily and compiled by a global community of ultra-talented food bloggers. They have a very well-rounded collection from vegan and non-vegan bloggers alike, and everything looks and sound divine!
You don't have to be a full raw-vegan to enjoy the content on Fully Raw by Kristina. The founder of the largest raw, organic produce co-operative in the U.S, Kristina is a pioneer in the organic food co-op movement. She shares delicious recipes and fun articles on her blog. Even though I'm not fully raw-vegan, I appreciate her dedication to health and always find inspiration when I visit her instagram page. Just makes you want to whip up a giant batch of smoothies or chow down on a platter of fresh fruit!
Green Conferences & Expos
This green beauty expo is a platform to recognize, showcase and celebrate independent beauty, wellness and lifestyle brands. Meet brand entraprenuers up close and personal, try indie brands you've been eyeing and find new green brands you've never heard of! My only complaint as a micro-business owner, is that this expo is that it's ridiculously expensive to be an exhibitor, hardly feasible for small "indie" brands. It would be nice if there was something similar for small brands to shine.
Wellness. Empowerment. Learning. Luxury. It's an event for those interested in self-improvement, with a collection of wellness pioneers such as beauty bloggers & wellness experts focusing on all things clean eating, fitness, inner-beauty and peace of mind. I've always wanted to go to this, maybe this year!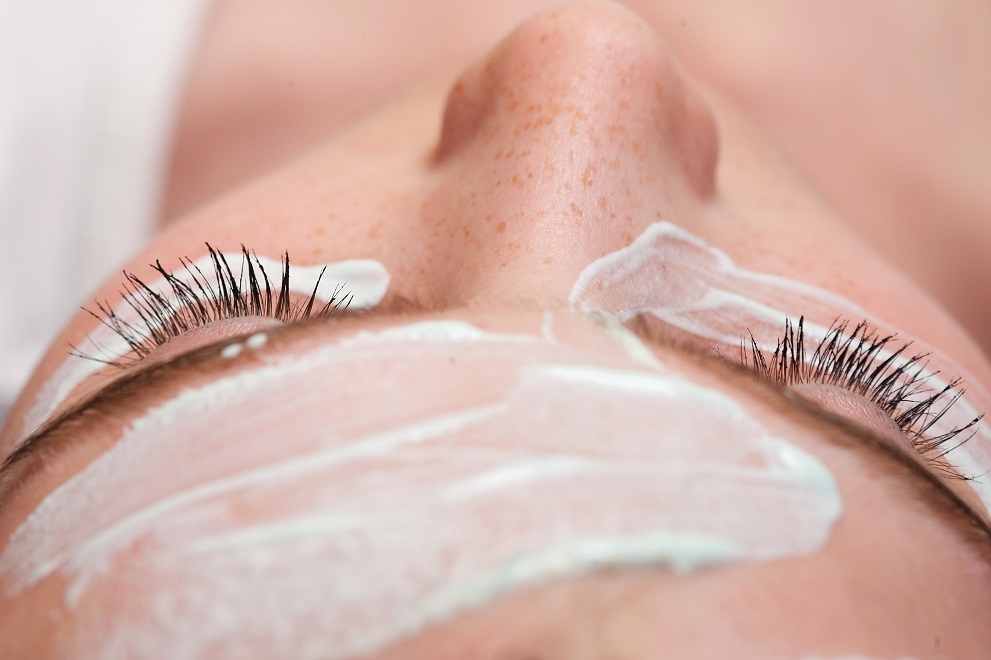 Argan Republic
Last but not least! We don't just make natural skin care products, we actually truly care about educating you and try to stay transparent in everything we do. Pour yourself a tea, apply a mask, light a candle and read some of our ultra-informative articles, packed with all the best information about health, skin care, nutrition, and more.