If this year has been harsh to you, Autumn could be your time to rebalance and CBD could be your support. But does CBD really have a place in Skin Care? The answer is YES and I'm giving you the WHY.
The moment I tried CBD from Elmore Mountain Therapeutics, I knew it was meant to join forces with our heavenly Blue Serenity Balm. I learned I have an intuition for these things... Often formulating almost entirely with my senses, like I cook in the kitchen. With a sturdy knowledge of ingredients and my senses, I FEEL what's right to acheive the end benefit. No other CBD gave me the desire to formulate. In fact I had been asked if I would introduce CBD and I brushed it off while I told myself, "probably not".

Well, my mind was changed and my love for both Elmore Mountain Therapeutics and founder, Ashley grows as I realize the great care and knowledge that has been focused around this life changing plant.
My Personal CBD Story:

Pure Uninterrupted Deep Sleep. Thats what I wanted, but a racing mind keeps me from shutting down. There's actually a lot of things that messed with the quality of my sleep... working overnights from age 18-21 was certainly a challenge which left me feeling perpetually tired. The two night nursing babies I had, put me through 30 months of intermittent sleeping. After nursing, there's the wakefulness because my worried mind thinks my sleeping kids are in danger. Worry, ideas, to-do lists... all interfere with my ability to turn off. If you're a mom or a busy woman, I bet you know what I mean.
I started taking Elmore Mountain Therapeutics CBD extract at night several months ago, and now I can fall asleep within minutes and stay asleep! When I apply cbd topically, my body sinks into a lovely rest mode, relaxing everything so my mind can then follow. When I use the Blue Serenity CBD Balm, I slather my face and breathe in deeply, exhaling with a sigh of relief. The scent is therapeutic and smells like what you would expect medicine to smell like if it came fresh from a garden.
What CBD feels like: It doesn't add anything, it takes away. For me, it washes away the chaos and noise of the day. It prepares me to get the most out of my rest time. Downtime is truly downtime and I can quiet my busy mind.
How else I use CBD: I'm swapping my chapstick for cbd balm. I use cbd face oil when I feel breakouts coming and all over my chest/shoulders where am inflammation prone. I use the Rose Glow CBD salt scrub when I want a full body relaxation and pampering. I use our CBD Blue Balm on my little guy before beddies, on his sensitive face and all his bumps/scrapes/bites. He asks for "boo bom" and likes to apply it himself.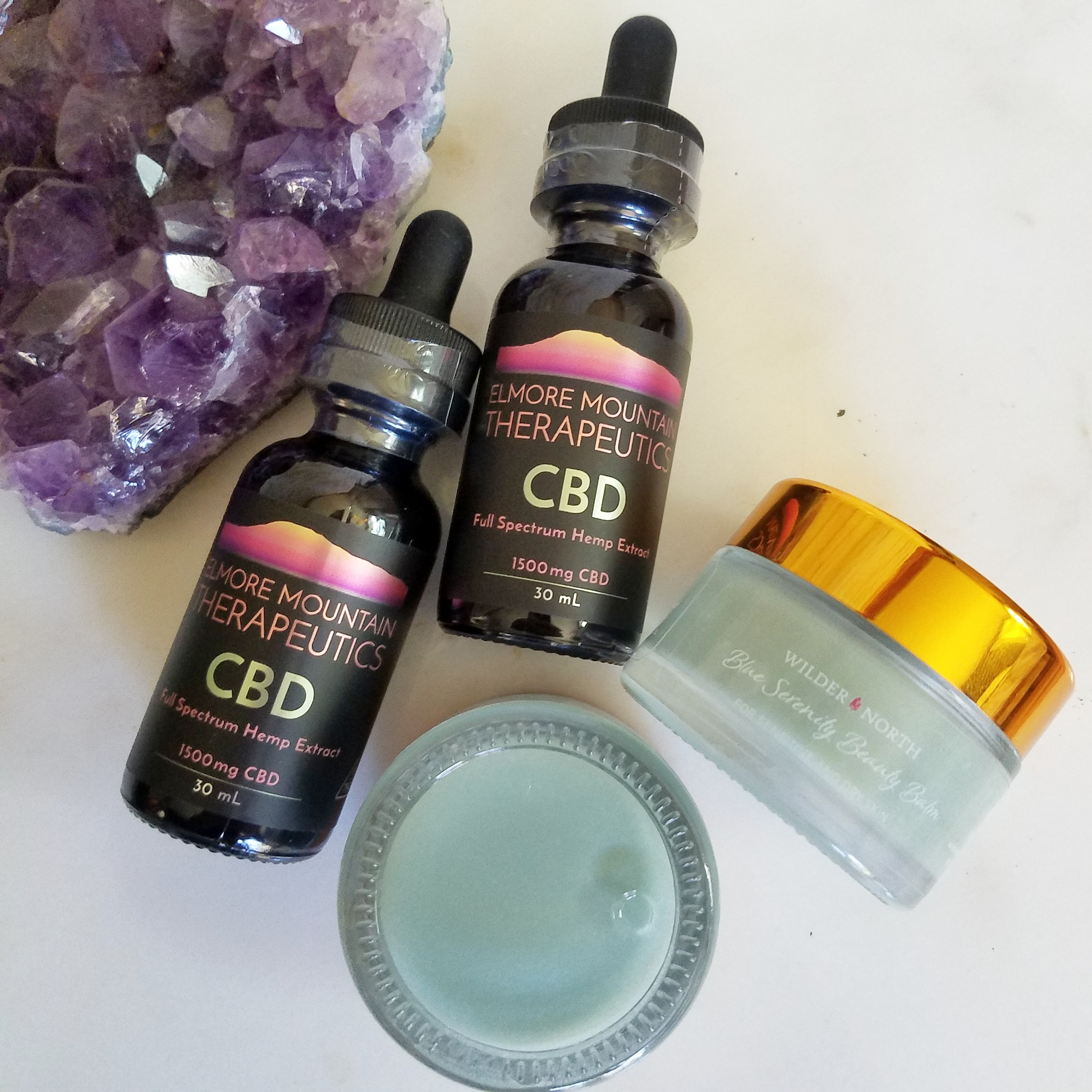 Intuitive Healing + Skin Care is a great starting point, but what about Science and Facts?
What is CBD, or Cannabidiol?
"CBD is just one of the many compounds in cannabis. Clinical research has shown the significant potential therapeutics benefits of CBD. Many consumers are finding CBD to be a safe and effective alternative to pharmaceuticals. This is a great option for patients who wish to find relief without disconcerting feelings of lethargy or dysphoria". – Elmore Mountain Therapeutics
What is the endocannabinoid system?
The ECS plays a substantial role in the regulation of many human physiological and cognitive processes. It works in harmony with other biological systems to correct imbalances and ultimately promote equilibrium. When there is endocannabinoid deficiency, our bodies cannot achieve optimum health. Supplementing with the highest concentration of phytocannabinoids, Cannabis is a way to combat this deficiency.

"We have five times more cannabinoid receptors on the skin than internally" – Ashley Reynolds, Co-Founder & President of EMT CBD.
FIVE TIMES! So while there is only a 2% absorbtion rate of CBD to the skin, we have so many more receptors right at the very surface of our skin. A higher dose of CBD is not better and we should quit paying more for higher milligrams. Our cannabinoid receptors can actually become flooded. Even just 1mg will do the job on a topical level so there's no point in paying for high dosage CBD skin care, which will just get washed off your skin.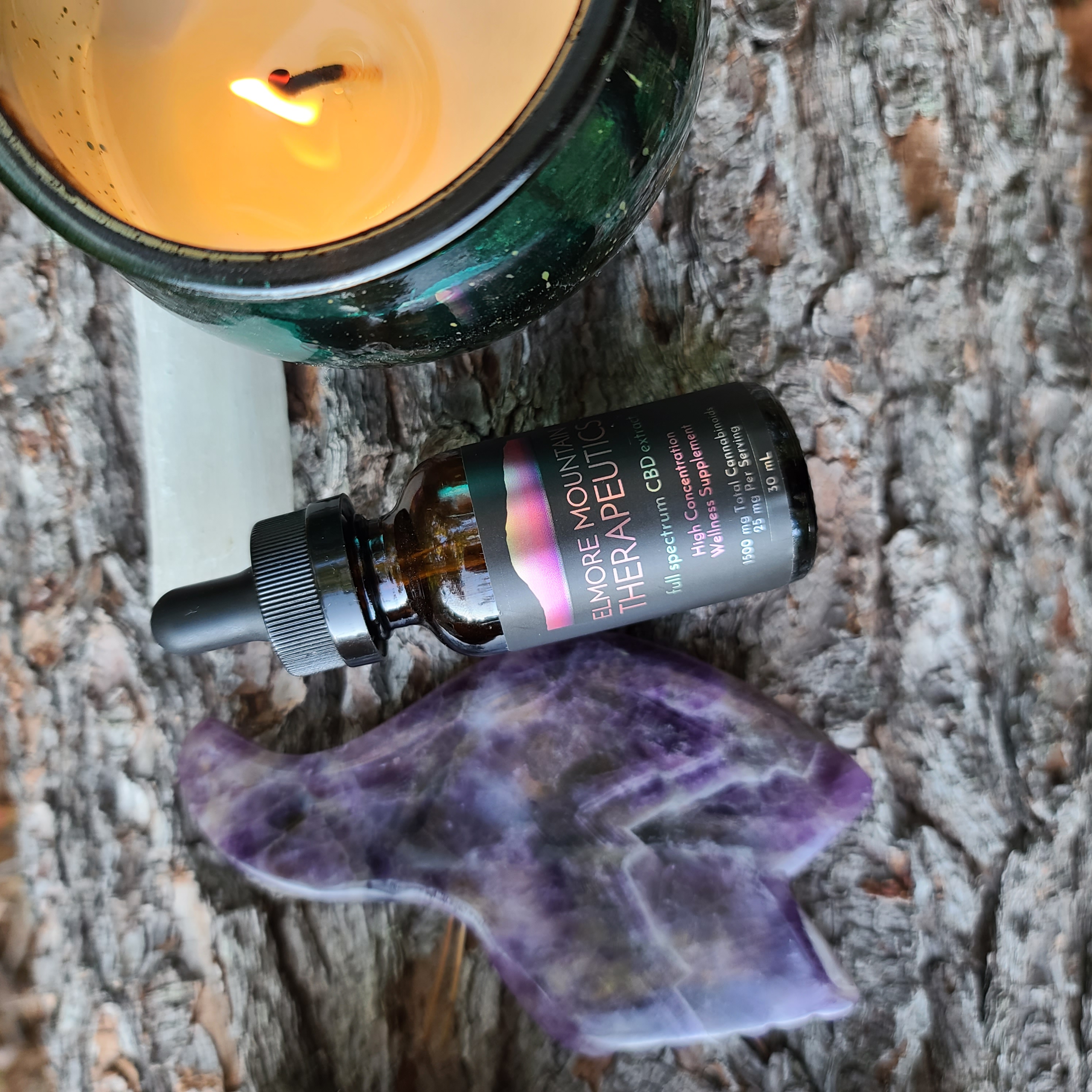 CBD is a natural anti-microbial and applied directly on the skin, promotes improved healing.
But there's more.. used in combination with anti-inflammatory plant oils, you're giving your skin the ultimate treatment without disturbing your microbiome - the important mantle that keeps our skin balanced and healthy.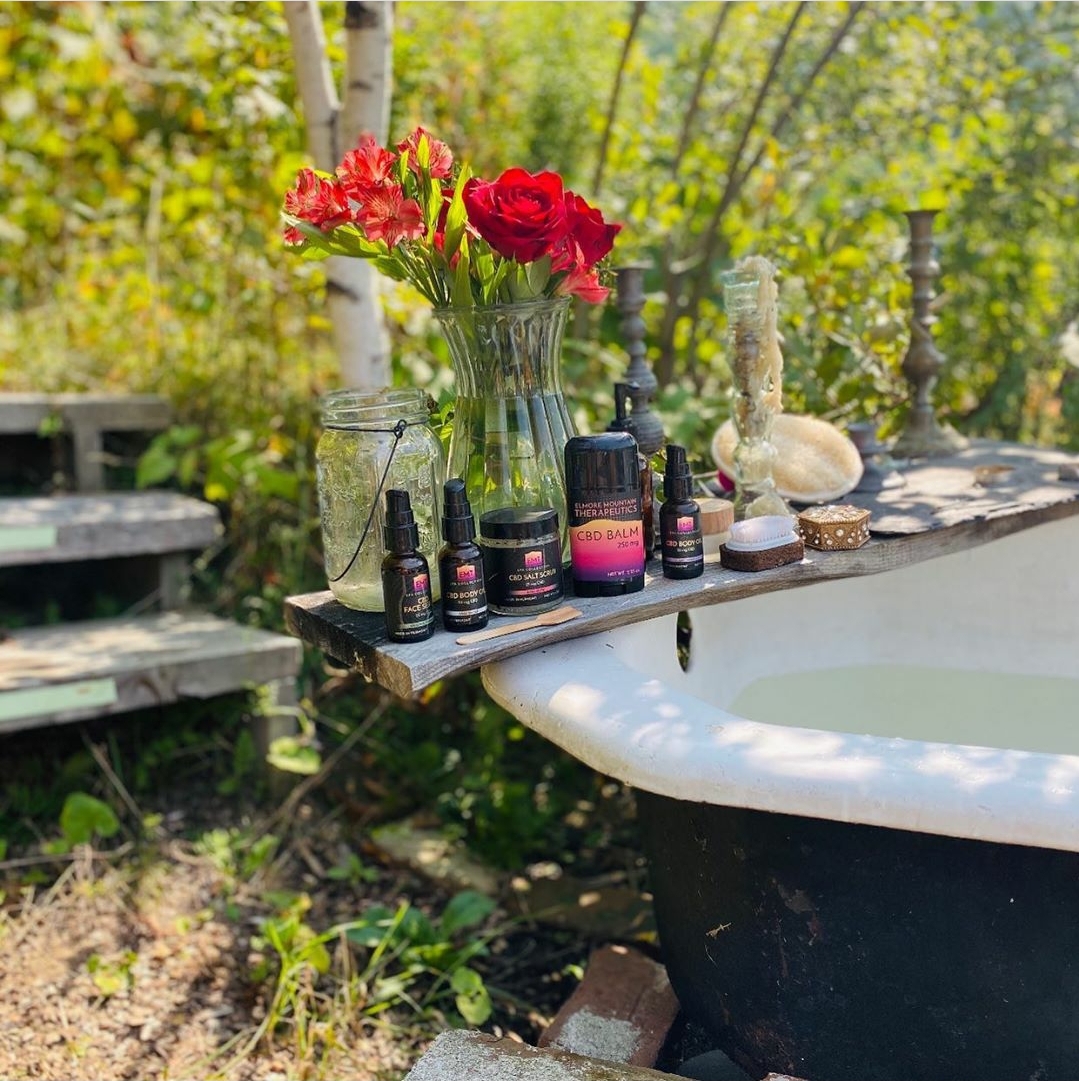 Full spectrum CBD is favorable to Broad Spectrum CBD.
Full spectrum contains the legal limit of .3% THC. THC actually improves the efficacy and opens the receptors to receive the CBD. THC is the synergistic healer with CBD and we achieve the largest benefits from using both together.
EMT achieves Medical grade purity by Supercritical Fluid Extraction.
At Elmore Mountain Therapeutics, Hemp is ground into a dry powder and put under high pressure with supercritical C02 at low heat to preserve cannabinoids. The gas separates the plant wax from the biomass, giving us CBD extract. The extract is then delivered in pure organic Hemp Seed Oil which itself, is completely non-comedogenic, anti-inflammatory and sebum balancing.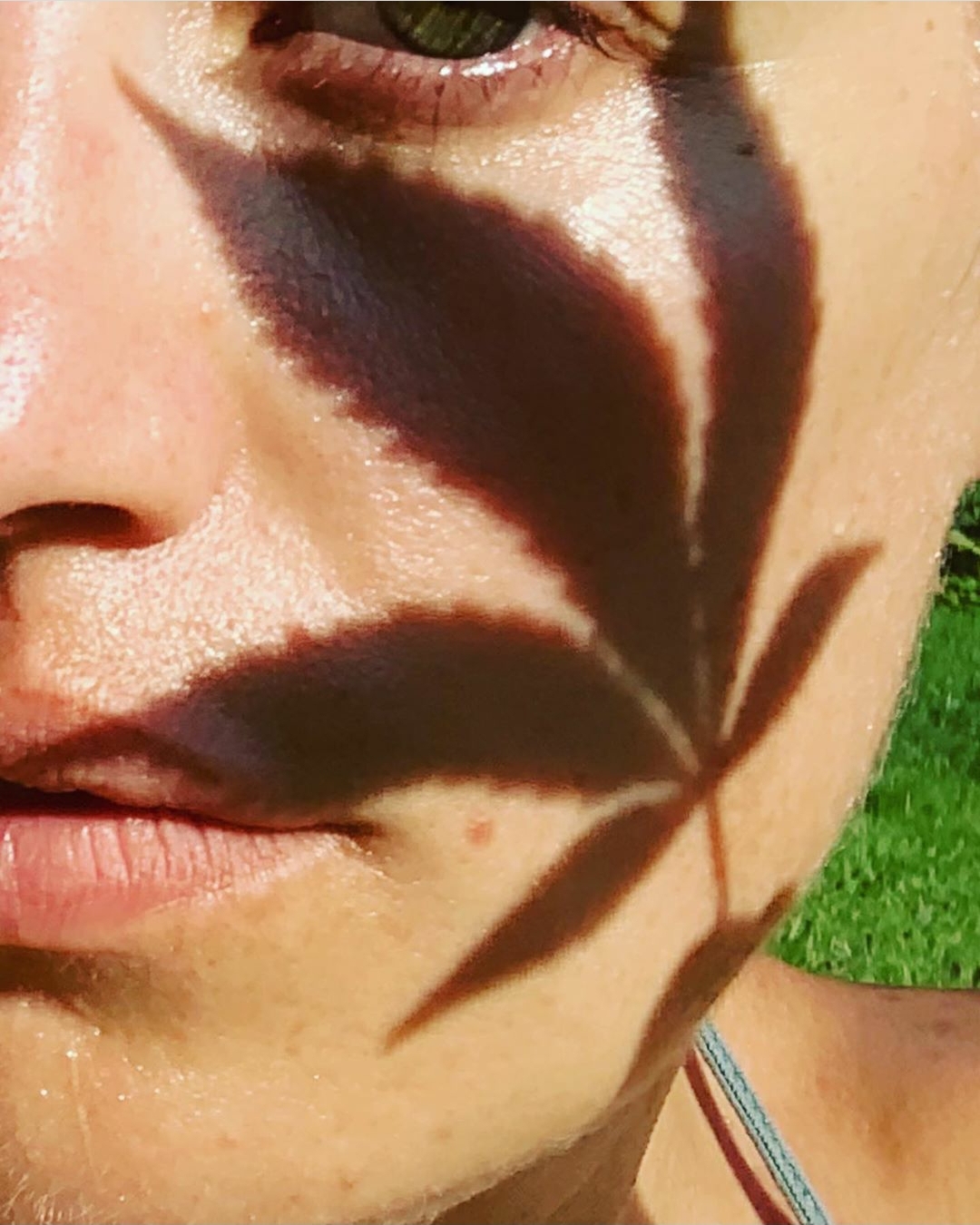 "CBD helps interrupt the pathways for re-living trauma" - Ashley Reynolds.
Flight or Fight responses can live with us for years after trauma, but CBD helps interrupt those metaphysical pathways so we can live in a calmer state and not re-live the traumas that no longer serve us in any way.
We can apply Pure and Organic CBD directly to fresh incisions
Botox, lifts, tucks, incisions from surgery or wounds… CBD of this superior quality from Elmore Mountain Therapeutics can be applied directly to these areas because of it's purity.
What is CBG and what is the difference between CBG & CBD?
Cannabigerol (CBG) is another cannabinoid compoud from the Cannabis plant. Early research and testing of CBG indicates that CBG might be more powerful and fast acting. Elmore Mountain Therapeutics just introduced a brand new CBG Balm and Extract to thier already stellar product line!
More about Elmore Mountain Therapeutics CBD
EMT CBD is medical grade, high concentration, lab-tested, 100% Vermont Farm Sourced, and Organic. It's taste and smell are a sign of it's purity and potency which are unmatched in my opinion as a skin care professional.
Ashley Reynolds is the President and Co-Founder of Elmore Mountain Therapeutics. Ashley and her husband Colin established EMT in May of 2017 after Ashley's personal struggle with postpartum anxiety. Finding relief with the use of CBD, Ashley saw a need for advocating for all, but especially for women and mothers, to use CBD through empowering them with education and high quality CBD products.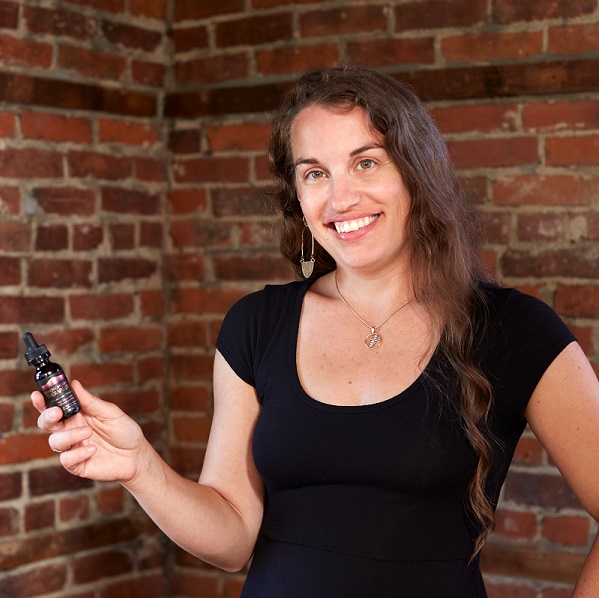 Ashley and Colin are known as industry experts and can be seen in recent Tedtalks (Cannabis-A future without Stigma) as well as numerous podcasts. They are both born and raised Vermonters and live in Elmore, VT with their two children.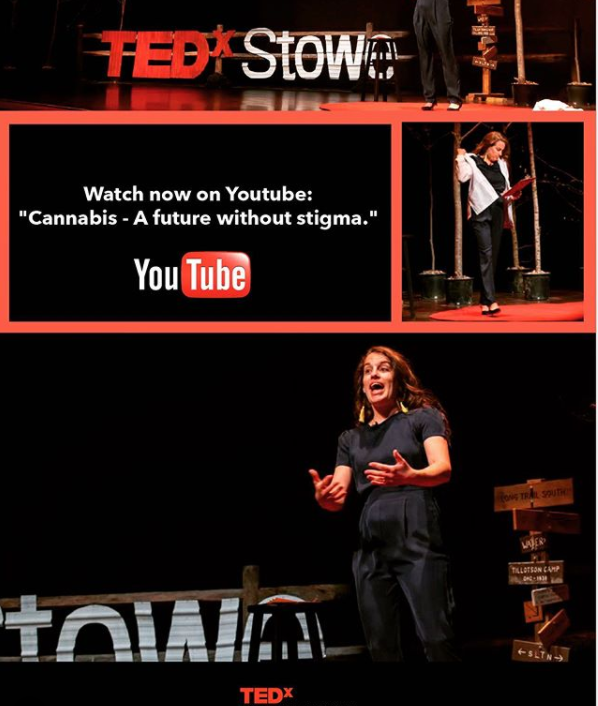 How Wilder North collaborates with Elmore Mountain Therapeutics
We are so excited, honored and grateful to be partnering with Elmore Mountain Therapetics to create the most soothing product on the planet. Our collaborative products are available only by request. Remember, your skin tells you what your body needs. Irritation is a sign to make changes. Use CBD products as a supportive tool while you get yourself re-balanced in mind, diet, work and family. This is a truly, truly special product which I think is going to make a big difference in the self care of women.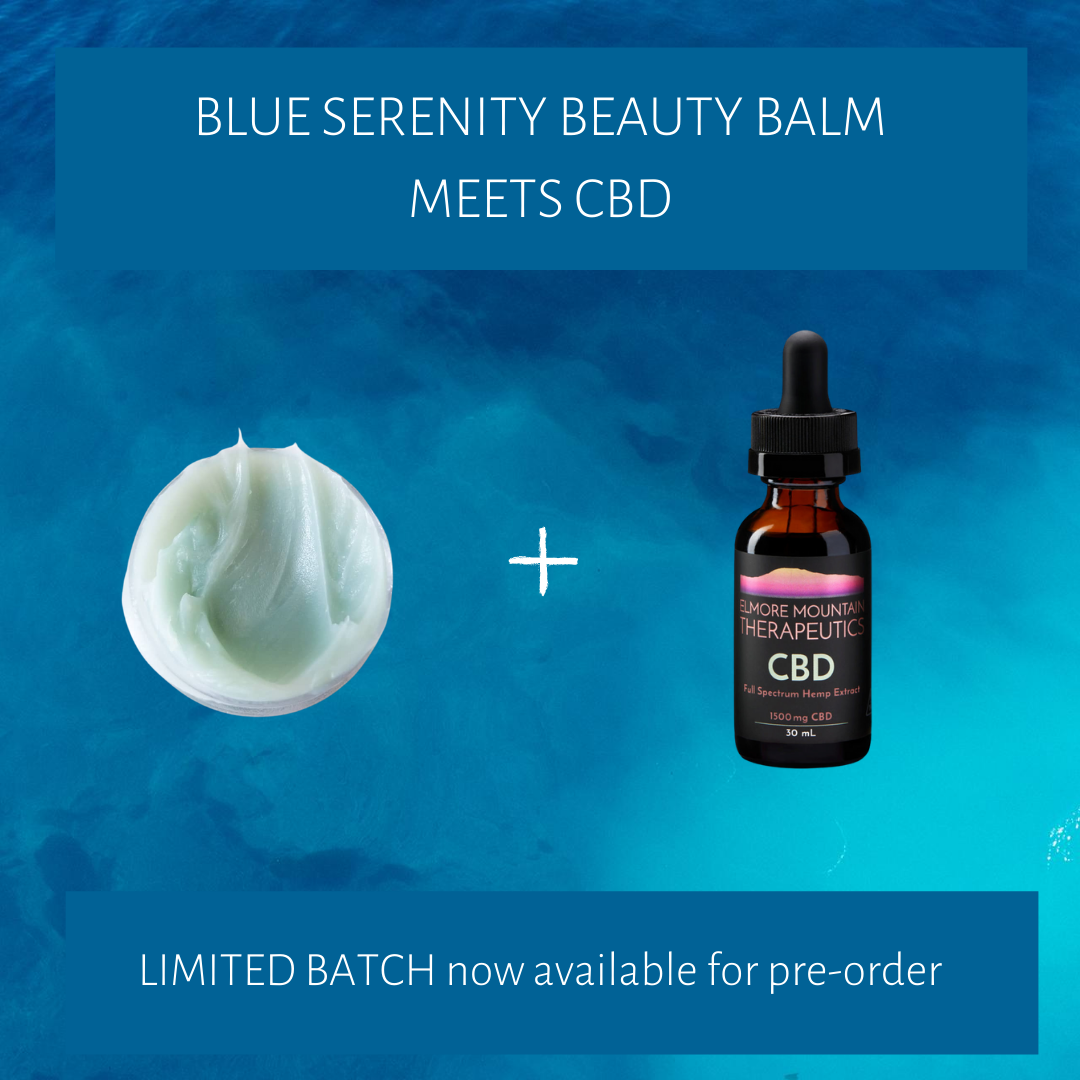 Benefits of our "original" Blue Serenity Beauty Balm
Some of us just can't find a product that doesn't anger our sensitive skin. Extremely sensitive skin can be frustrating because it's hard to pinpoint what is causing the inflammation. Look no further! Blue Serenity Beauty Balm has been carefully formulated with active ingredients chosen to ease eczema, dermatitis, psoriasis, inflammation, counteract allergens, nourish and regenerate damaged skin cells. This deeply penetrating moisturizing serum will not clog pores but instead will tighten pores and reduce fine lines and wrinkles. Developed with three essential oils containing azulene, this organic compound is known for its extreme anti-inflammatory properties which are ideal for stressed, damaged or acne-prone skin. Your skin will be enveloped in Blue Serenity and you'll notice an overall reduction of redness and drastic improvement in complexion.
Watch our Blue Serenity Beauty Balm being made…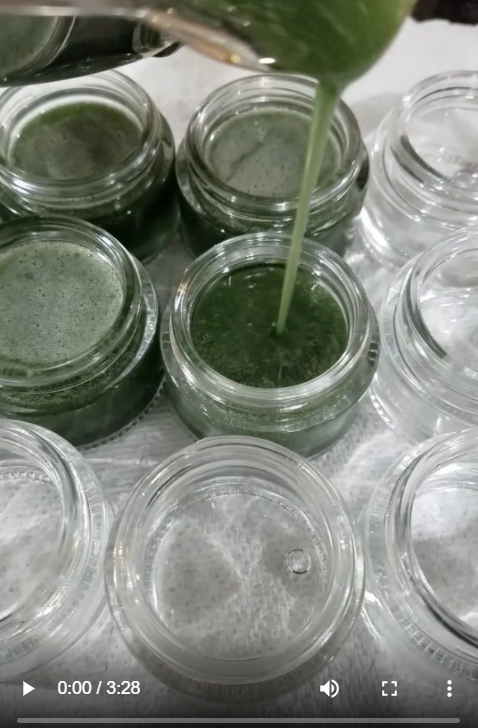 Ready to try enhanced skincare?
Request a product from Marissa here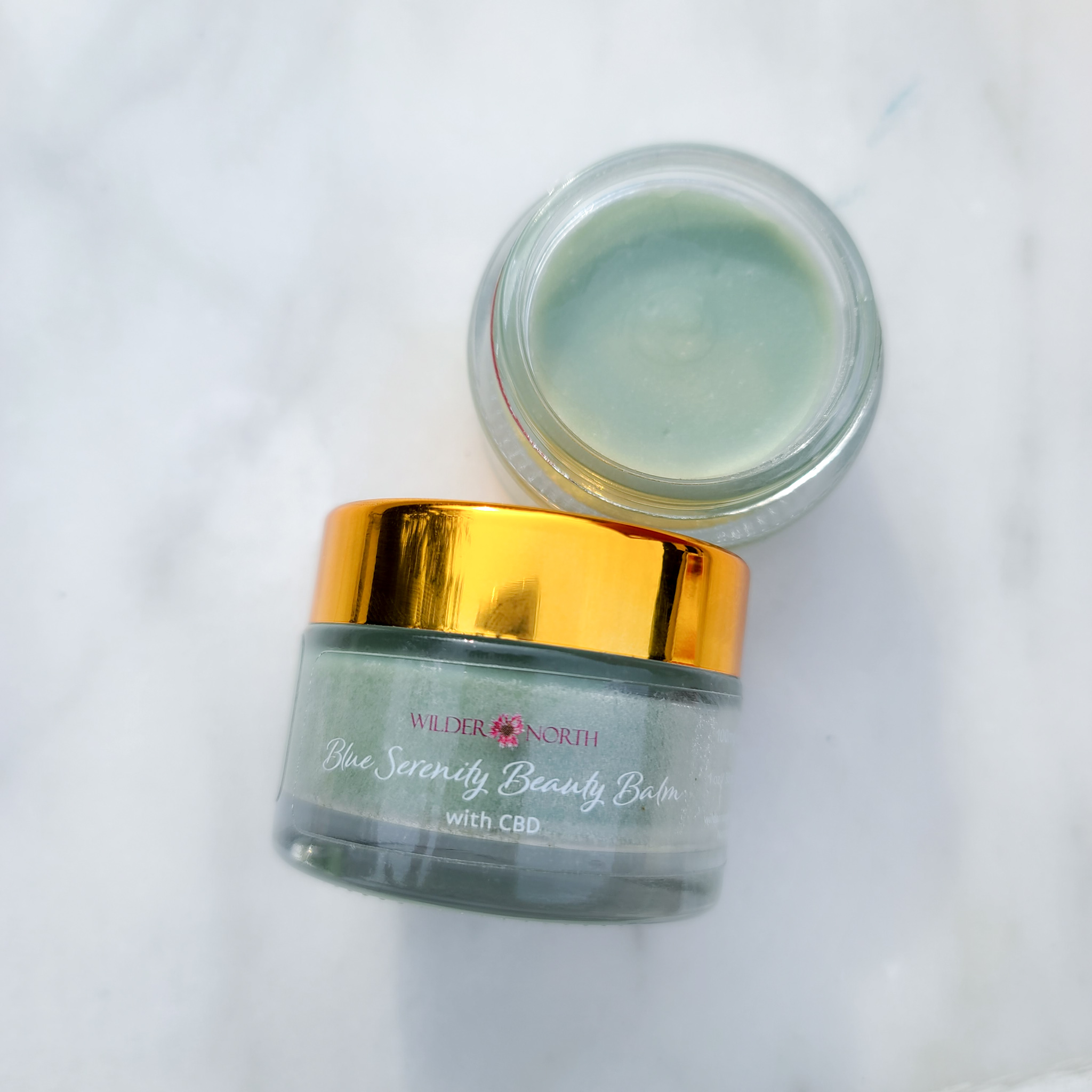 Visit EMTCBD.com to learn more about their wide range of products, including their spa collection and brand new CBG Balm and Tincture!!!!!
Use promo code: WILDERNORTH for 10% off your purchase of regularly priced items. Also visit instagram.com.emtcbd to be the first to hear about new products.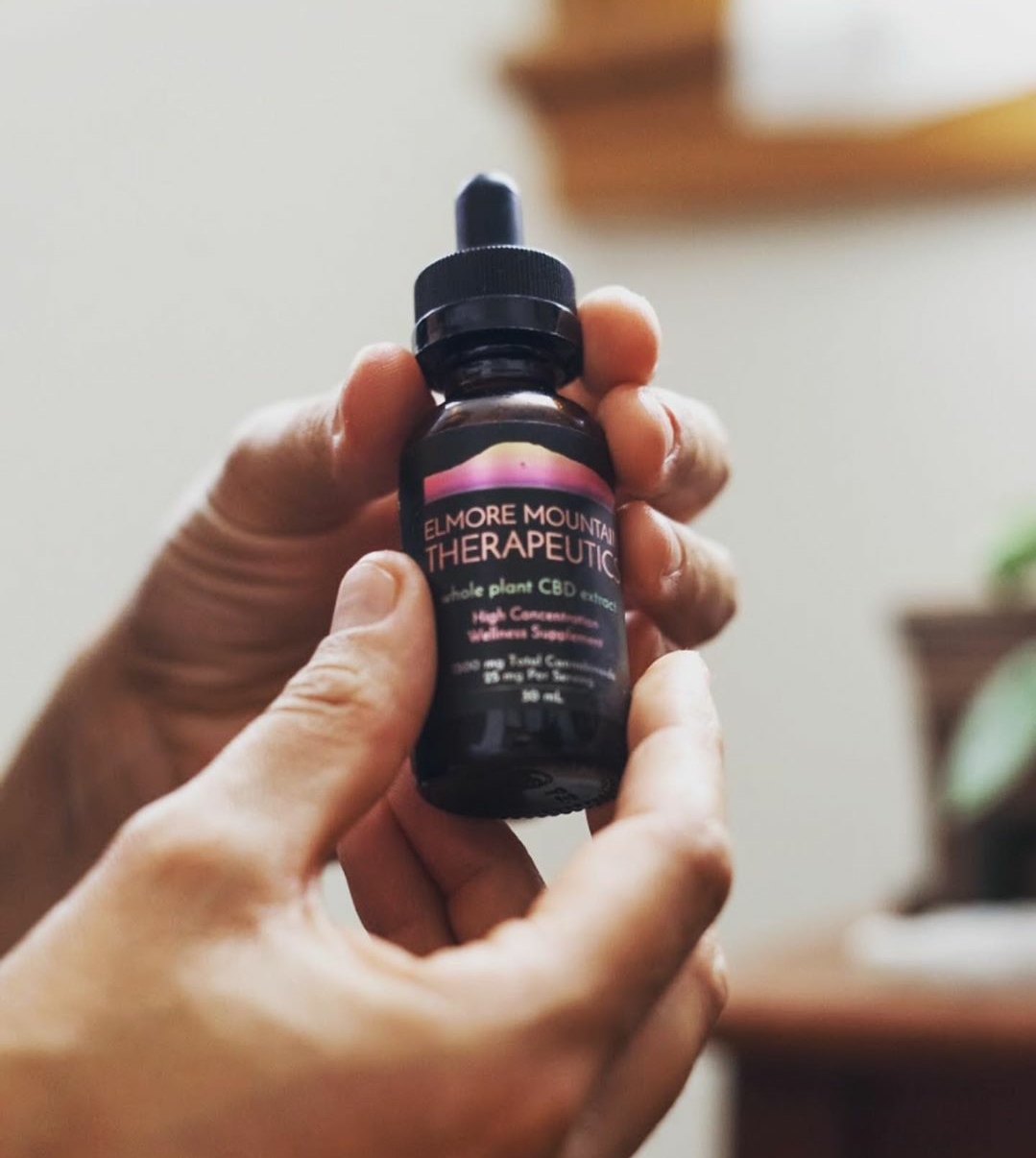 ---
Please do not look to this article or website for medical advice. While cannabis and CBD are an emerging field of study, their associated health effects remain inconclusive and unsupported by current scientific evidence. Anecdotal evidence suggests that the health benefits of cannabis are broad ranging and powerful.
Wilder North cannot be held responsible for any actions made, implied or expressed by anyone as a result of this guidance.
The above statements are for educational purposes only and have not been evaluated by the FDA. They are in no way intended to heal, prevent or treat any illness. Please consult your doctor if you are seeking medical advice.
---
The above content is the result of my own knowledge and research done using knowledge from the following resources:
[1] Elmore Mountain Therapeutics www.emtcbd.com and instagram.com/emtcbd
[2] Interview with Ashley Reynolds and Camille Rose Fields https://www.camillerosefields.com/blog/episode-12