Please welcome Sara Cohen as our newest Holistic Esthetician Partner! We are highly selective about our partners, choosing only women with extensive experience and philosophies that align with our core values. Read on to learn about Sara and book your treatment!
Q. Introduce yourself, what your job is, and what your magic powers are!
A. My name is Sara Cohen and I am a New York State licensed esthetician, trained oncology skin care specialist, Ayurvedic practitioner, and Reiki Master-Teacher with fifteen years in the skincare industry. I specialize in clean beauty and energy work. I work with cancer organizations and patients all over New York's Capital District helping those undergoing treatment care for their skin and achieve relief from discomfort with Reiki healing.
---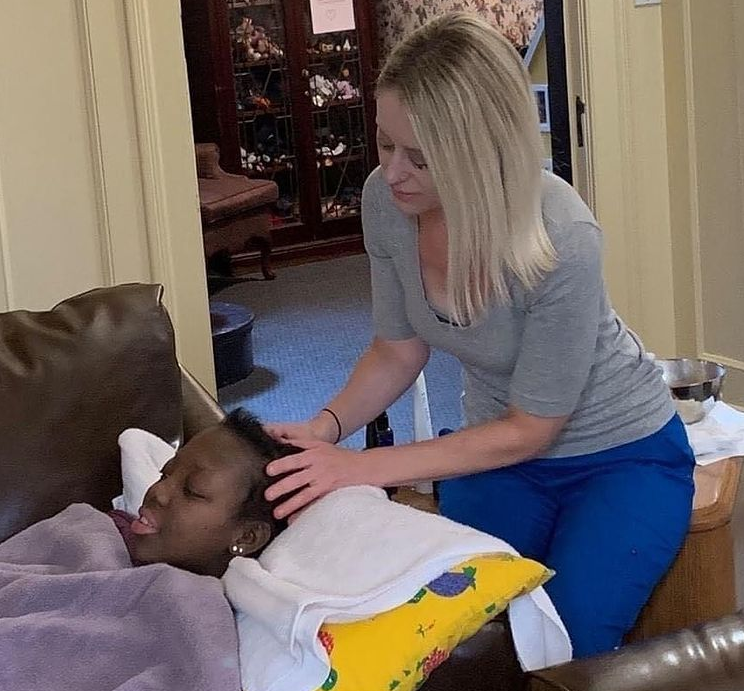 I miss working at The Ronald McDonald House so much. Here I am in February of last year, right before Covid hit, with my beautiful girl Sharde, who I loved very much. She loved the Reiki and her facials. The last time I saw her I gave her a beautiful rose quartz crystal, which she cherished and would hold it every time I would work on her. What a sweet angel. Sharde was put in hospice in March and passed away during the first days of the lockdown. She asked for me to come and see her as she was transitioning, but I couldn't get to her due to the virus. It was excruciating for me, and my heart broke. However, in the subsequent days after her passing, I felt her beautiful sweet presence around me several times telling me that it's OK. She's at peace and in a perfect place. I love what I do. I miss many of my oncology warriors. Praying to see them all soon.
---
Q. What made you move toward the beauty branch of wellness?
A. In 2008, just months after I graduated from aesthetic school, I was diagnosed with Lyme Disease. I suffered with widespread pain, memory loss, nerve damage, and debilitating fatigue. My symptoms did not abate after treatment and doctors wanted to prescribe me medications, which I did not want. I also developed multi-chemical sensitivity, a gluten allergy, and intolerances to chemicals in household and personal care products. Feeling frustrated with the doctors I had seen, I began researching how to alleviate my symptoms in alternative ways, and this opened a new world for me. I changed my entire lifestyle to include a clean, more holistic way of living and began eliminating toxins from my household and my body. After several weeks I noticed that my symptoms began to get dramatically better. Not only did my pain begin to subside, I felt better than I had in years. Eventually I opened my own skincare practice using toxic-free products and also including energy work, breathwork, and Ayurveda.
Q. For those who have never experienced a holistic facial, walk us through a typical treatment with you and what kind of results to expect
A. My facials are often intuitive, which means I try to connect with my inner guidance when picking products for the client. Each facial consists of a double cleansing, enzyme exfoliation with steam, hand and arm massage, light extractions only if necessary, oil massage of the face, neck, décolleté, and customized mask. I always incorporate high quality essential oils into each treatment, except in cases when a client is extra sensitive to aromas.
My facials focus heavily on the face, neck, and shoulder massage, and I always explain to clients that this is the most therapeutic portion of the facial because blood is what ultimately heals the epidermis. I use a lot of Gua Sha, acupressure, and often I also use Ayurvedic mudras to control the energy flow to the face, head, and neck. Each treatment involves deep breathing and energy clearing in the beginning and end of the facial as well as a tuning fork.
Clients should expect to feel extremely relaxed, balanced, and glowing from the inside out. I always recommend drinking extra water in the days following a facial to allow toxins to cleanse the body. I hear, "that was so much more than a facial," a lot from clients, which is a reaction to the energy work that I incorporate throughout the treatment.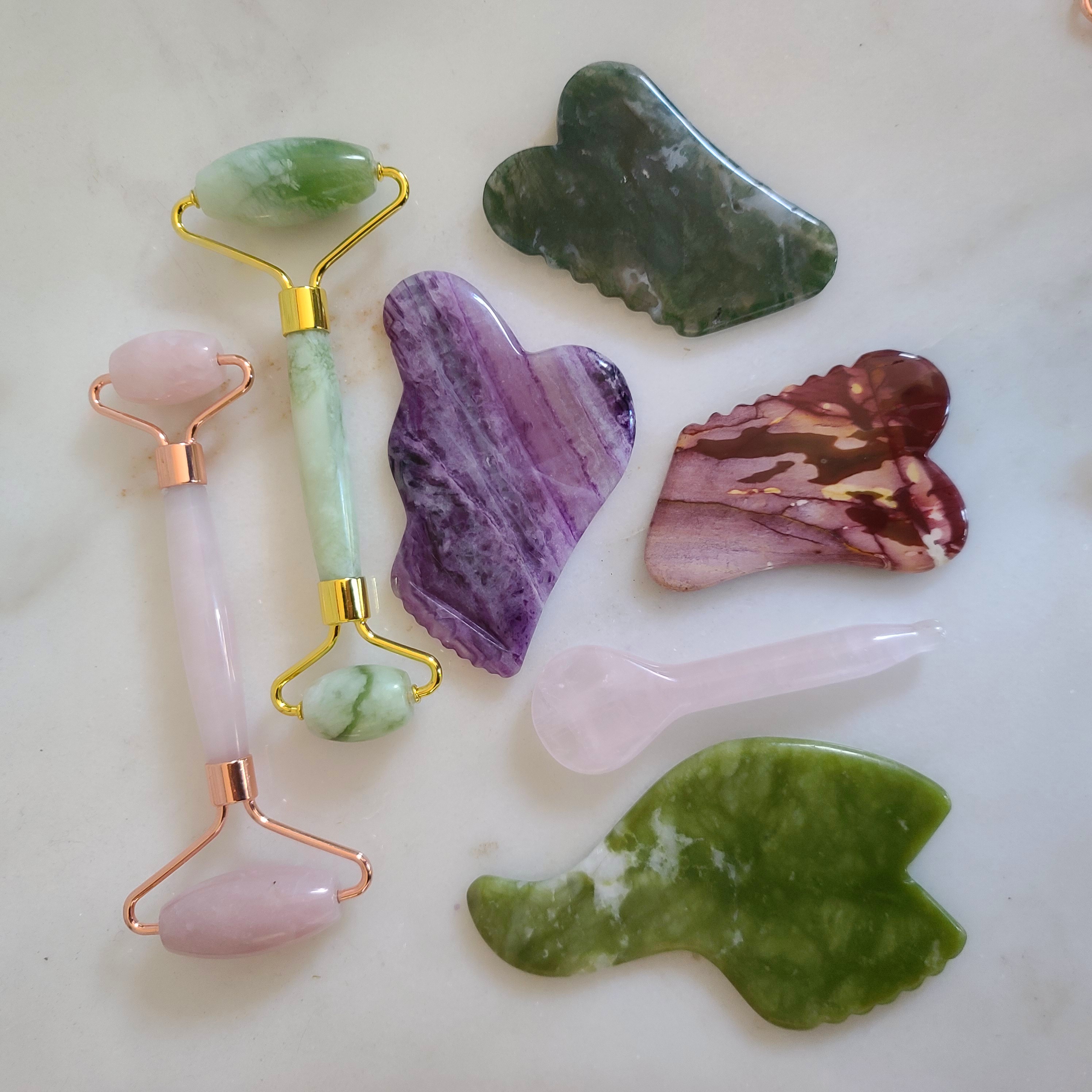 Q. What other kinds of tools do you use during a facial besides products?
A. I use Gua Sha tools, a Kansa wand, a soft brush for masks, high frequency when needed, oxygen wand, and a BT Micro tool, which I absolutely love.
Q. Why did you choose Wilder North Products to utilize and retail in your treatment room?
A. I love the ethics of Wilder North. I love the packaging, the fact that it is small batch and made with love. It is the perfect line for my clients because most prefer clean, conscious products that are also results-driven.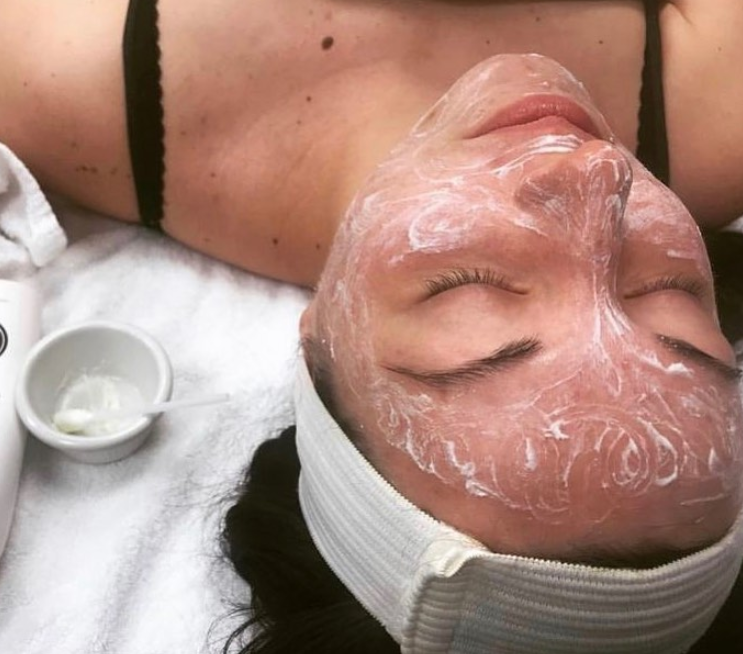 Q. Women bare such an incredible amount of stress, often pushing their needs to the side. What do you think most women are looking for when they squeeze in a little time to come see you?
A. I have clients who have high stress careers, are stay-at-home-Moms, and everywhere in between. When they come to see me, the one common denominator is they want to feel safe and nurtured. Yes, women want to look and feel their best, but it is so much deeper than that. When a client is in my treatment room she wants to let go of control and allow me to remind them that they are special and they matter.
"Did you know there hasn't been a new treatment for childhood cancer in 30 years? The medical community doesn't want to put any money into kids. It's sad. Every time you like a post about them You help bring awareness to this fact. I've been working for many years to do this, sometimes it's depressing. Our children deserve better." - Sara Cohen
Q. Which foods do you feel are detrimental to skin?
A. Any food that is processed is toxic to the body and skin. Refined sugar is one of the worst culprits. We should also avoid vegetable oil, as it is highly toxic. Because I study Ayurveda, I teach my clients that their diets should sync with the seasons and food choices should reflect this. In summer we should be eating local grown vegetables that are cooling and calming, such as cucumbers and lettuce. In winter we should incorporate warm, oilier soups and more heavy vegetables, such as sweet potatoes. Aligning our diet with the cycles of nature is key to creating a healthy body and glowing skin.
Q. What is your #1 favorite Beauty Food?
A. Avocados and green tea
---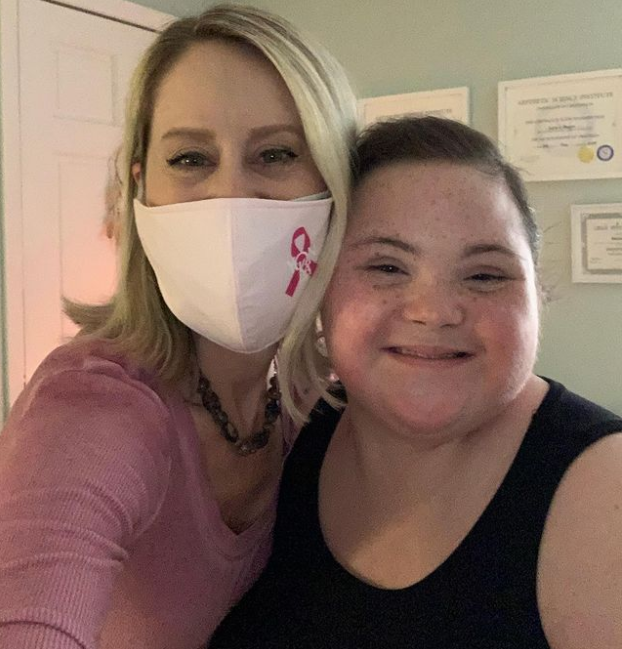 Teagan has had two different kinds of unrelated cancers. When one was beaten at the age of two, a couple of years later the second cancer appeared. For most of her short 15 years she has been in cancer treatment, much of it very aggressive. She also has high functioning down syndrome, but just wants to be a normal teenager now that she's in the clear. She loves her friends, has a boyfriend, loves TickTock, and wants to get a job somewhere soon.
---
Q. This one could be controversial, but I bet you have an amazing answer... Do you think health and skin care should be taught to women at a young age, or do you think its harmful to young ladies to focus on appearance? In a world of Kardashians, filters and layers of makeup, is it possible to strike a balance between confidence/self-love and wellness?
A. I believe that proper eating, mindfulness, meditation, and health should be taught to all children because depression and low self-esteem is often the result of wrong living. The chemicals found in foods and products cause depression, anxiety, and are very toxic to a young brain, so they should be eliminated as much as possible.
I am also not a fan of television and believe it is poison to our children, especially young girls, so the less TV the better! I think they should be taught that the healthier we are, the more we naturally love ourselves, and there will be less of a need for filters and makeup.
Q. Do you have any other messages or insights you want to shout from the rooftops?
I want to shout to the world that beauty comes from health. The healthier we are in mind, body, and spirit, the more life opens up for us. We are an integral part of nature, and everything is connected. Physical beauty is a natural result of cleansing the mind, body, and spirit of physical, mental, emotional, and spiritual toxins.
BOOK & CONNECT WITH SARA:
Instagram: https://www.instagram.com/saracohenholisticskin/
Facebook: https://www.facebook.com/SaraCohenHolisticSkin
Phone: 518-339–9655
Email: [email protected]
1568 Central Avenue, Second Floor Albany, New York 12205