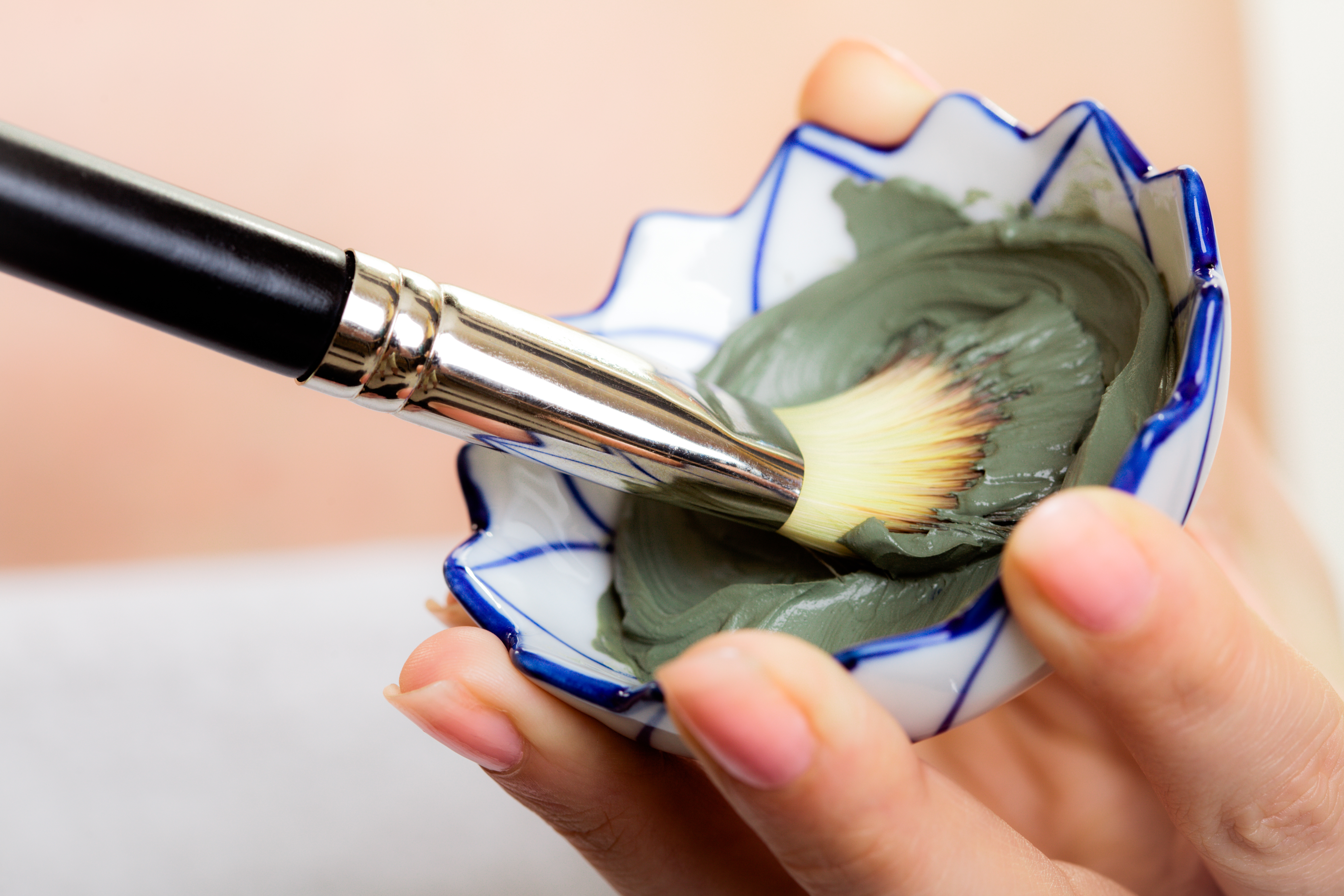 As an esthetician, I work with many different products and ingredients. One of my favorite steps in my skincare routine is using a facial mask. It just feels like such a nice treatment. It may surprise you, but one of my favorite face mask ingredients is clay. It might be common and simple, but clay can be a powerful ingredient for skin.
Clays have been used for centuries for healing, detoxification, and it's powerful antiseptic properties. There are many different Clays. Each clay has its own properties and function. As I mentioned previously, Clays are very detoxifying and have a "drawing action" due to electrically charged particles. This makes clay great for absorbing oil and impurities, tightening pores, clearing acne, stimulating blood circulation in the skin, and exfoliating and toning connective tissues. Read on to learn more about these different types of clays and how to use them as masks!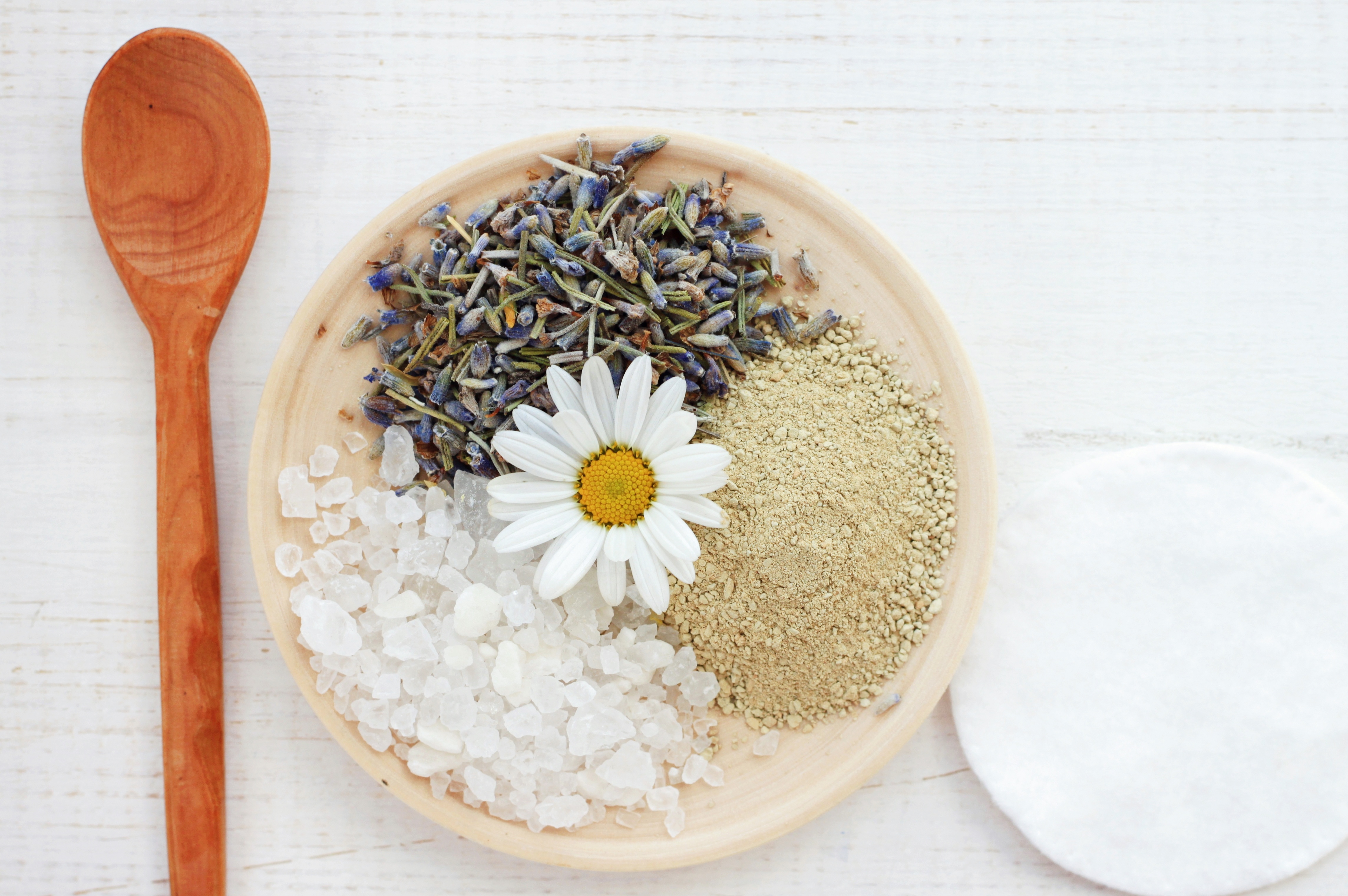 Bentonite clay
Also known as Montmorillonite, is one of the most powerful healing clays, of volcanic origin, rich in minerals such as magnesium and comes from naturally volcanic ash sediments in the United States. It is very popular in many masks especially oily skin types because It's drawing capabilities (drawing toxins and impurities from pores) are superb. It is also use to help treat many skin ailments such as Eczema, acne and psoriasis. Once the clay becomes hydrated the molecular and electrical elements change quickly and produce an electrical charge which causes it to swell and become porous to soap up bacteria. This clay Should be a grey/cream like color.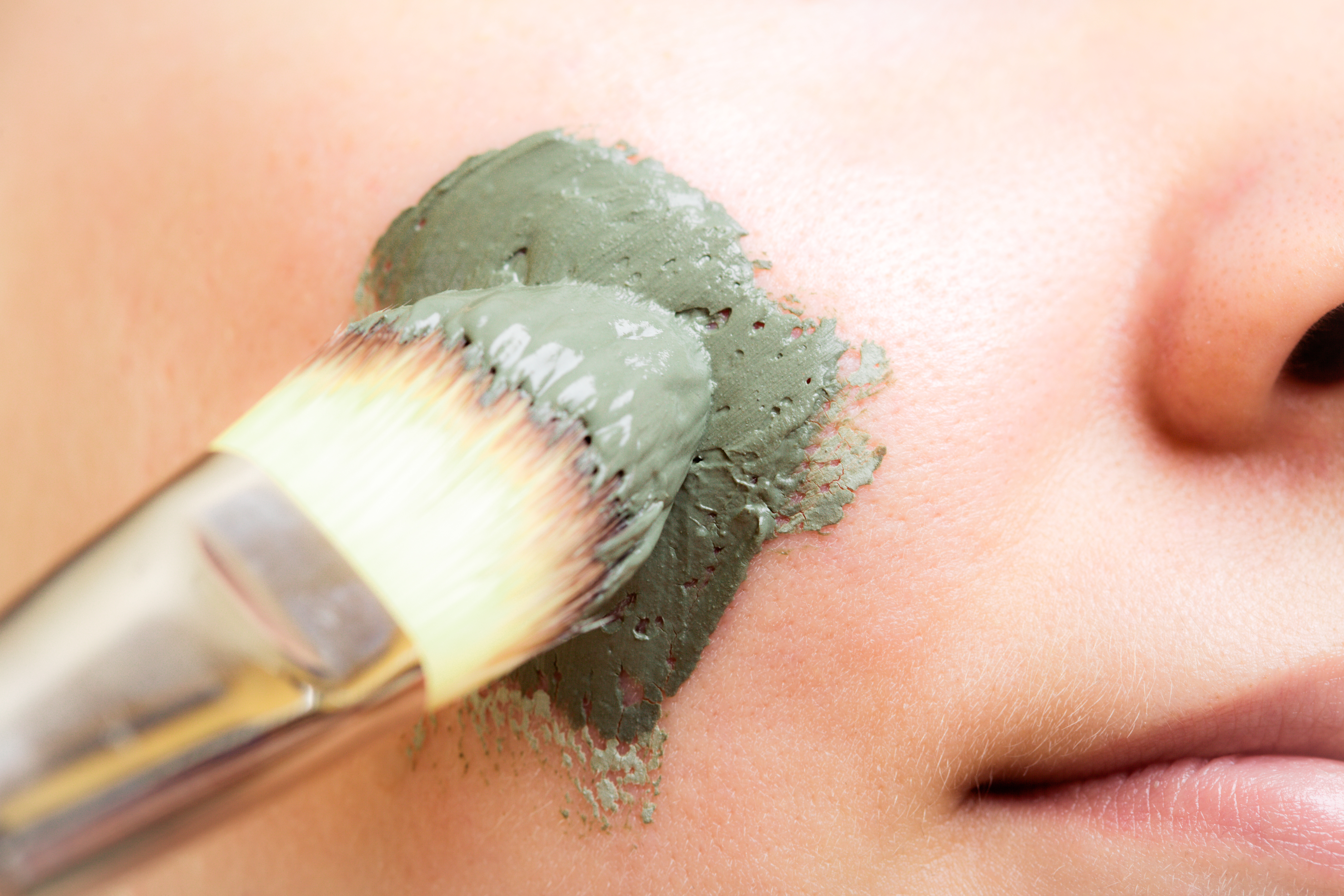 French Green Clay
Also known as Sea Clay or Illite Clay. Did you know French Green Clay was only sourced in France? Hence the name, Today it can be sourced all over the world. This is another clay that's very popular in masks for oilier skin types even acne - prone skin types. It is one of the most powerful absorbent clays due to its micro molecules, it is also one of the most stimulating and toning. It stimulates the skin by drawing blood to the surface of the skin boosting circulation and giving the skin a light tingling sensation. This clay is often mixed with other clays that are less powerful to reduce strength. It also very rich in minerals. This clay's color should be green.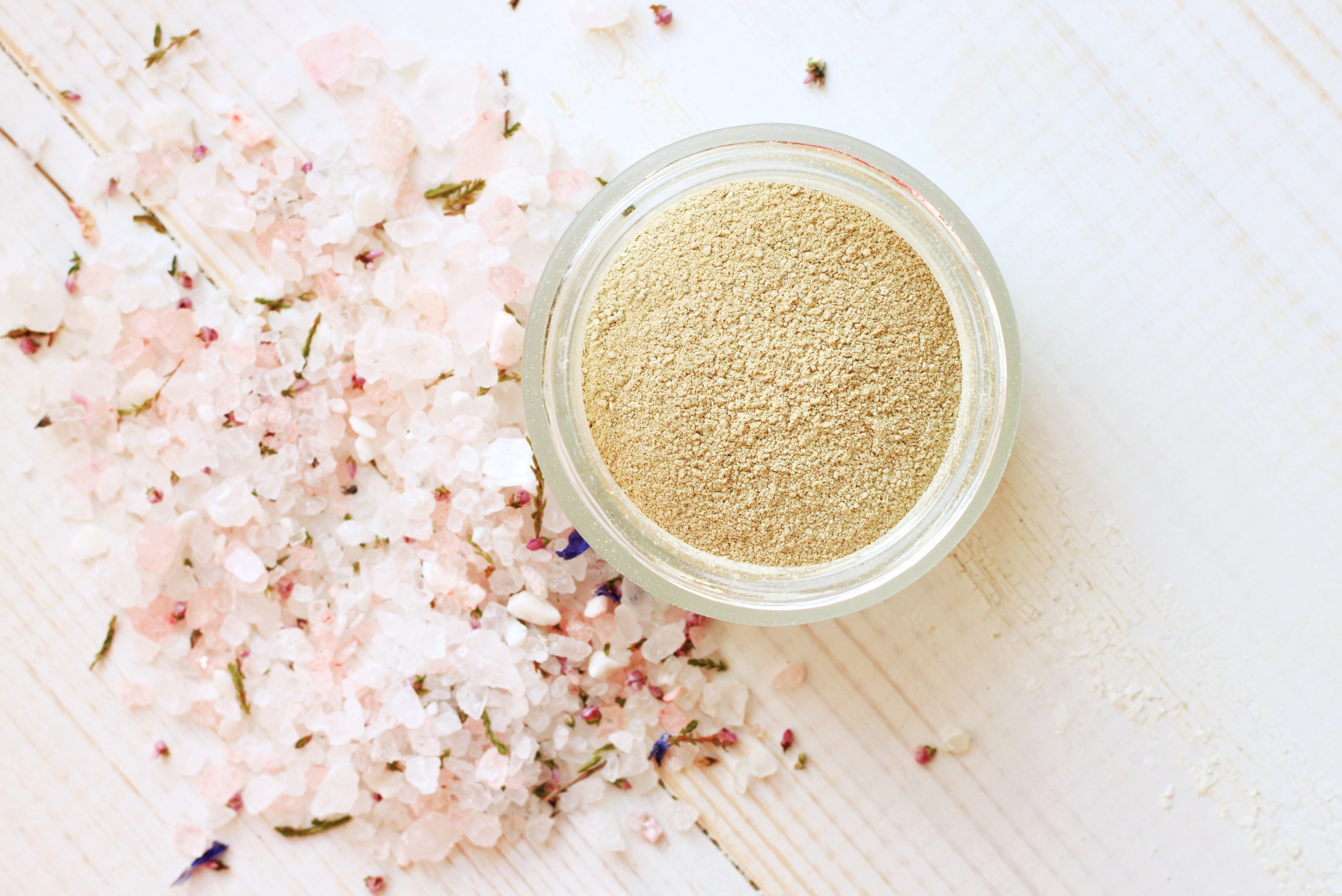 Rhassoul clay
It is a very smooth clay that blends well with water because it is the most richest of percentages in magnesium and silica than other clays. This clay is mined from the Atlas Mountains in eastern Morocco. It detoxifies the skin while conditioning. This clay is also great for the hair and is used in many spas. This clay's color should be a polished brown. It is great for all skin types.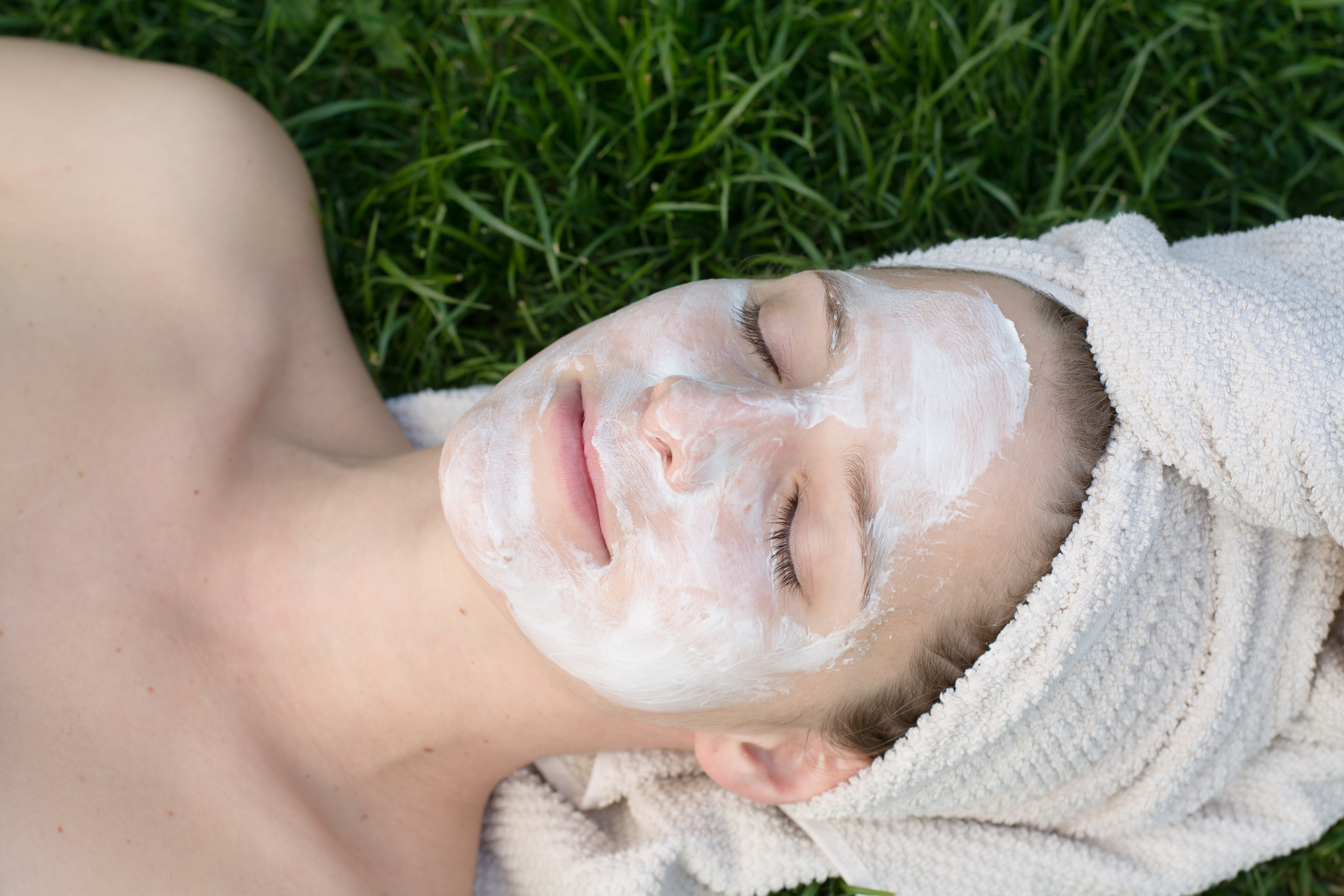 White Kaolin Clay
Also known as White Cosmetic Clay is the gentlest of clays. It is a very light and fine clay found in many different beauty products such as cosmetic powders, soaps, and of course masks. It has an unrefined nature and is mined from naturally occurring deposits. Like I mentioned earlier It is the gentlest of clays because it does not draw oil from the skin, it gently cleanses and exfoliates while mildly stimulating the skin. A perfect choice for drier skin types. This clay should be an off-white kinda cream color but turns brown when mixed with water.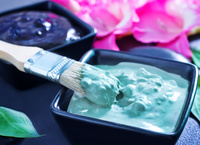 Fullers Earth Clay
Also known as Multani Mitti a sedimentary clay made up mostly of volcanic ash this is another powerful clay in absorbing oil and impurities, perfect for oilier skin types. It absorb oils so well that it is used in kitty litter and used by mechanics and in automotive products to absorb oil spills in pavement and automotive spills. This clay is also perfect for skin types with hyper-pigmentation and acne scars as it has mild bleaching properties. It is found in a wide range of natural colors from brown, green, or yellow to white.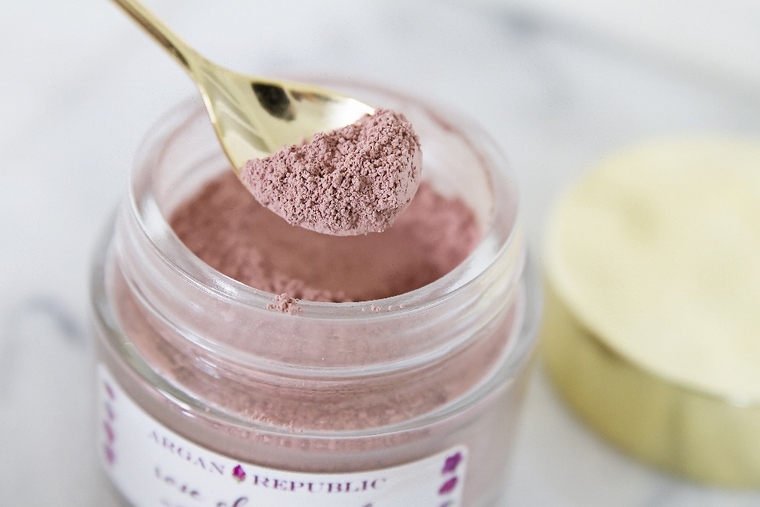 Rose Clay
Also known as pink clay or pink kaolin clay, is a blend of white and red kaolin clay rich in aluminum oxide and other trace minerals. It is a mild clay mixture, but more detoxifying than using white kaolin clay alone since it is mixed with red kaolin clay which has higher detoxifying properties. Rose clay gently cleanses, exfoliates, rejuvenates skin, reduces skin irritation and helps to reduce skin inflammation, ideal for normal to dry skin types as well as sensitive skin types since this clay mixture does not draw oil from the skin. It also helps in stimulating circulation. It is important to know that rose clay tends to leave some pigment on the surface of the skin after a mask. The redness that may appear on some skin types or tones is not a skin reaction , it is a concentration of red pigments in the clay that may show up on the skin. Therefore it is recommended to use this clay at night before bedtime so that the skin can naturally absorb the pink pigments left behind.
How To Use Clay Masks:
There are many different ways to apply clays as masks, you can mix any clays together that suit your skin type or just use one type of clay , whatever you prefer, just add one tablespoon of your clay or clays into a bowl with one tablespoon of water (filtered is best ) mix together and apply to your face,( I like using a facial mask brush to apply my masks as I feel I get a smoother application and it's less messy and more sanitary than using your fingers. ) you can remove the mask once it starts drying up. So about a few minutes.
If you are wanting to get more creative with using clays as masks here are more examples. One of my favorites is mixing whichever clay I'm using with Manuka honey. Manuka honey is perfect for all skin types even acne-prone , as Manuka honey contains antibacterial and soothing properties, I also like adding coconut yogurt for when my skin is feeling a little dry and want some probiotic skin benefits, which is great for all skin types. Another great option for all skin types is mixing with Aloe Vera gel or juice, it is very soothing and cooling to the skin.For oily skin types you can use a ph balanced toner that contains an astringent or astringents such as cucumber, witch hazel or green tea.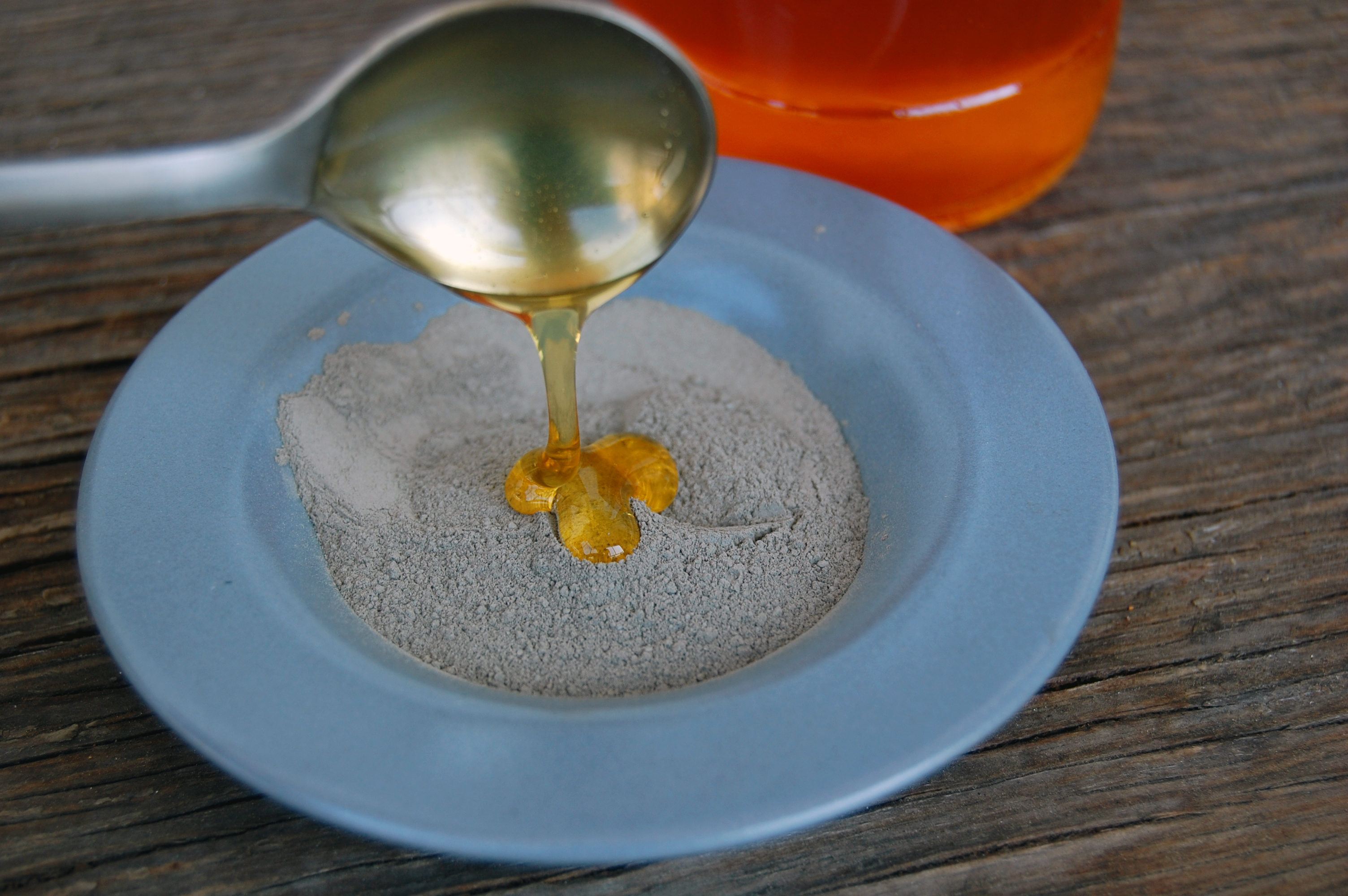 A lot of people allow their clay mask or mixture to sit on their face until it flakes, which I wouldn't recommend, especially when using a clay like bentonite or french green clay because it can absorb too much oil, cause dryness and irritation. So what I like to with clients and myself is to spritz my face with a toner, rosewater or just plain filtered water every time I feel the mask is about to dry, this keeps the mask active longer. If you are feeling lazy, you can buy one of these paper sheet masks tablets from Amazon that my dear friend recommends.
Amazon has many optoins of tablets which you drop into your liquid of preference and they expand. You unroll it and apply the sheet mask to your face - they have cutouts for your eyes, nose, and mouth. Since you already wet the sheet mask no need to spritz, unless you feel you didn't saturate it in enough. If you mixed your clay/clays with honey, aloe vera gel or bought your mask already pre-mixed (containing a humectant ingredient like the honey or aloe vera gel I mentioned) then you can skip the spritzing or sheet tablet.
Important tip! When mixing up a clay mask containing bentonite, rhassoul or french green clay(especially bentonite) it is important to not use with or store in any any metal containers. As I mentioned, these clays have a strong drawing affect where the negatively charged ions attract impurities and toxins that are positively charged; therefore when touching any metal object which are positively charged their cleansing and detoxing properties become activated.
Argan Republic offers some great mask options for all skin types that contain some of these clays, why not take a look?

About the Author: Antonella Rodriguez is an esthetician and the founder of @my_minireviews Instagram page dedicated to reviewing natural beauty and lifestyle items.